Low maintenance garden ideas will help your outdoor space have impact year round, without an exhausting amount of upkeep to go with it. Ideal if you don't have the greenest of fingers (or thumbs for our US readers) but still want to enjoy a stylish outdoor space with all the best garden ideas on display. Thankfully, You don't have to endure a boring planting scheme or outdoor living area if you just want to keep things simple.
A lot of it comes down to pared back garden landscaping so that you have less to maintain in the first place. But, what's a garden space without greenery? Thankfully, by working with nature you can create a beautiful plant display that over time, will almost become self sufficient.
We spoke with Michael Perry, Rowse's (opens in new tab) Gardening Expert, also known as Mr Plant Geek' (opens in new tab) about how natural gardening is the way forward to create fuss-free outdoor spaces. 'You'll find gardening easier and more pleasurable when you maintain a good eco-system in your garden. And in time, pesticides and herbicides will become redundant – mostly as there'll be plenty more natural predators there to do the job for you!'
From choosing the easiest landscaping plants to fuss-free garden decor and more, this is how to create a space that's beautiful all year round, with absolute minimal effort. You can thank us later.
1. Add a low maintenance rock garden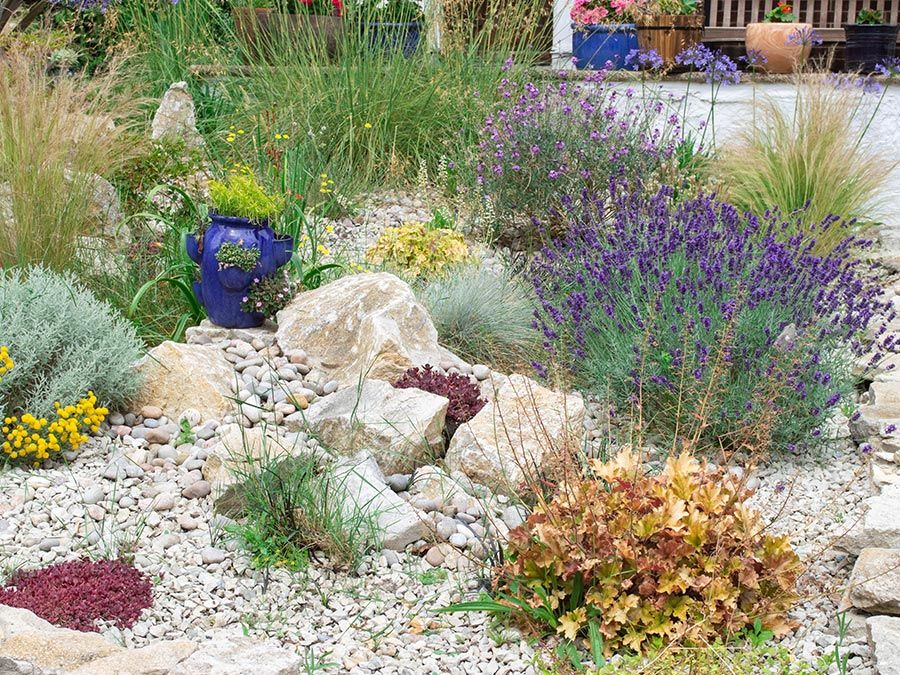 Rock gardens are not only visually very cool but, they are very self-sufficient also, making them perfect low maintenance addition to a garden design. Add texture and interest to your garden by choosing a mixture of large rocks and small pebbles which will not only look great, but by keeping the soil covered, you'll have fewer weeds to pull, work to do and money to spend in the long run.
2. DIY a living wall with a self-watering system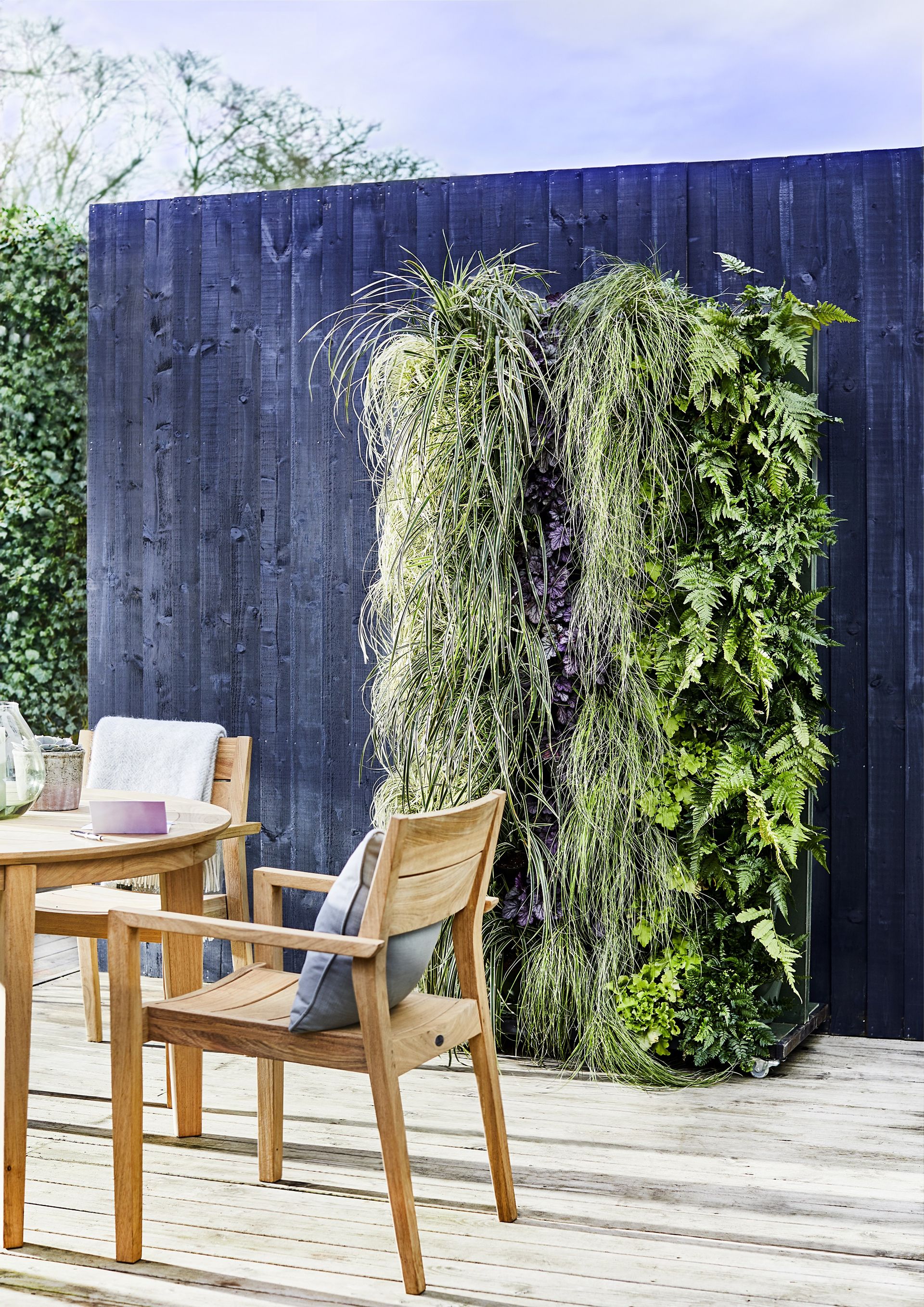 Living walls are a pretty spectacular addition to any outdoor (or indoor) space and they can add heaps of depth to your landscape. If you don't much time to maintain yours, then opt for a self-watering system. 
You just need to set up a foolproof irrigation system which you can even DIY from an old leaky hose or small irrigation pipe, that will then drip feed your plants, letting excess water collect at the bottom. There are even solar-powered pumps available that you can program to water your plants during the day.
3. Choose hardy plants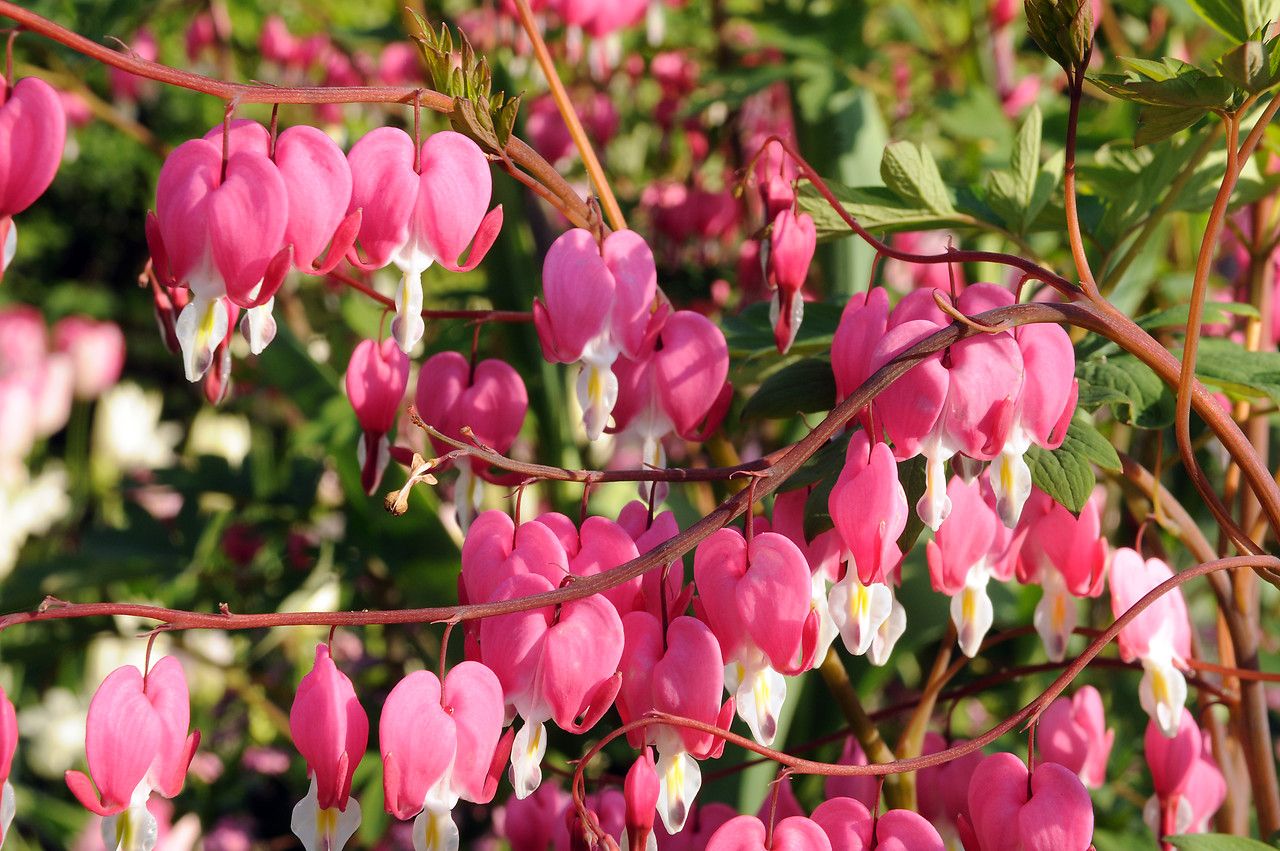 To avoid the disappointment of garden plants dying off throughout the seasons, but most especially in winter, choose hardy plant varieties that will have a better chance of surviving any strong winds, abrupt changes in temperature and sun exposure.
Hostas are stunning low maintenance landscaping plants and super hardy. Dicentra spectabilis, Bleeding heart known also as Lamprocapnos spectabilis is a nice and bright perennial that will recover easily from any frost damage, this along with Geraniums make great cottage garden plants and are perfect for colourful borders and flower beds.
4. Reduce the need for watering with mulch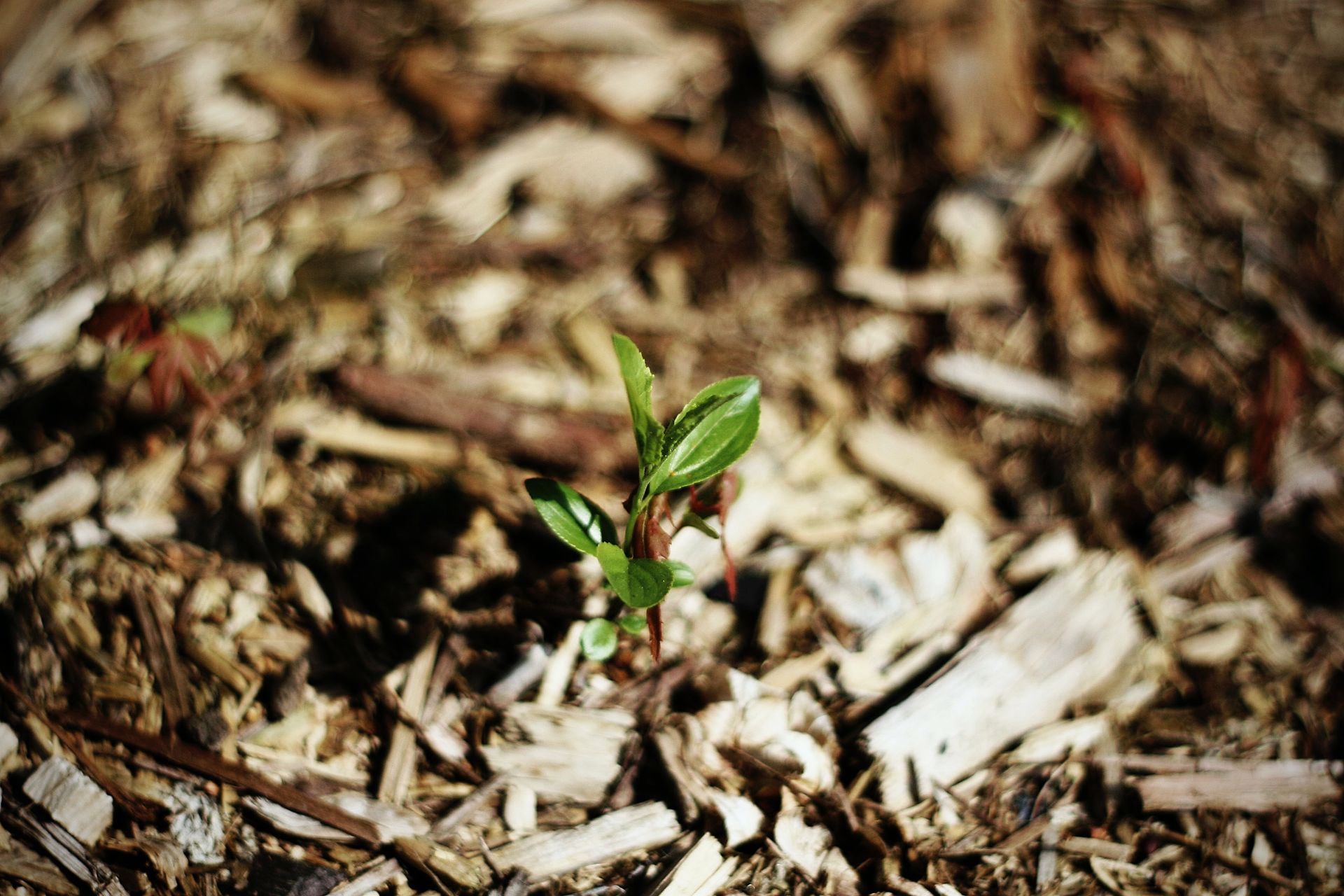 Mulching your plants doesn't only lock in moisture – greatly reducing the need to water – and protect roots in winter but, the lack of light will inhibit any weed growth also meaning less time pulling plants up in the wrong place (our definition of dear weeds), and more time enjoying your space.
Perry adds 'How can we reduce watering in our garden, especially to keep our bee-friendly plants happy? Well, it's actually really easy- all you need to do is cover the soil surface with mulch! Mulch can be in the form of bark, gravel and fresh compost. It will lock any moisture into the soil, and prevent evaporation. This form of gardening is often called 'xeriscaping', which is basically gardening without the need for water. Xeriscapes also include drought tolerant, wildlife-friendly plants, which are zero maintenance. The best thing about mulch though? It stops the weeds getting a look in. Phew!'
5. Choose raised garden beds for easy access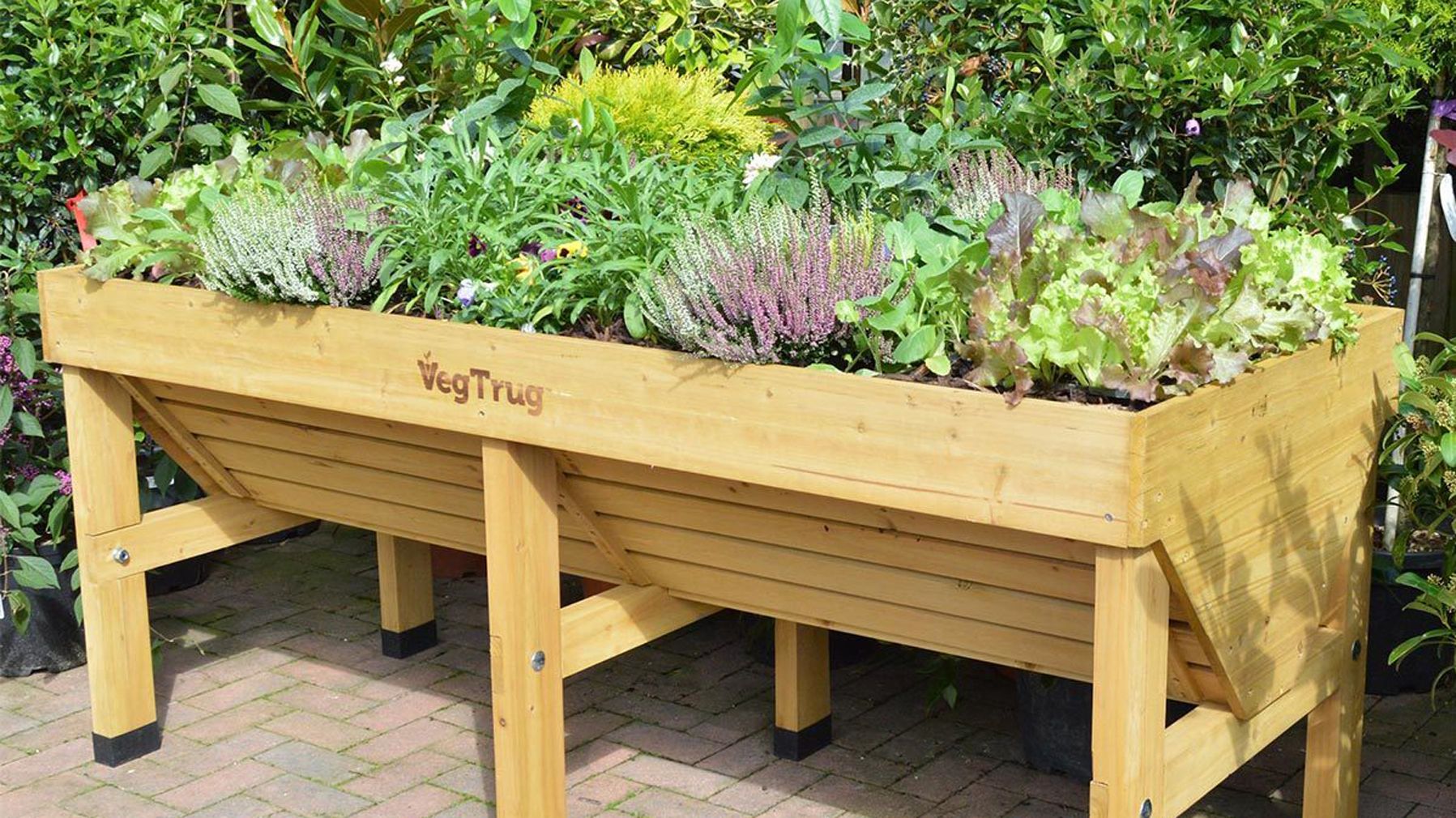 Elevated gardening makes life easier in the long run, especially if you're working on the garden in your forever home. 'Lifting the garden up to a manageable height is really key to a workable garden' says Lane, as it rids the need for kneeling which can be tiring and painful of the ol' back over prolonged periods of time. 
6. Get rid of your lawn completely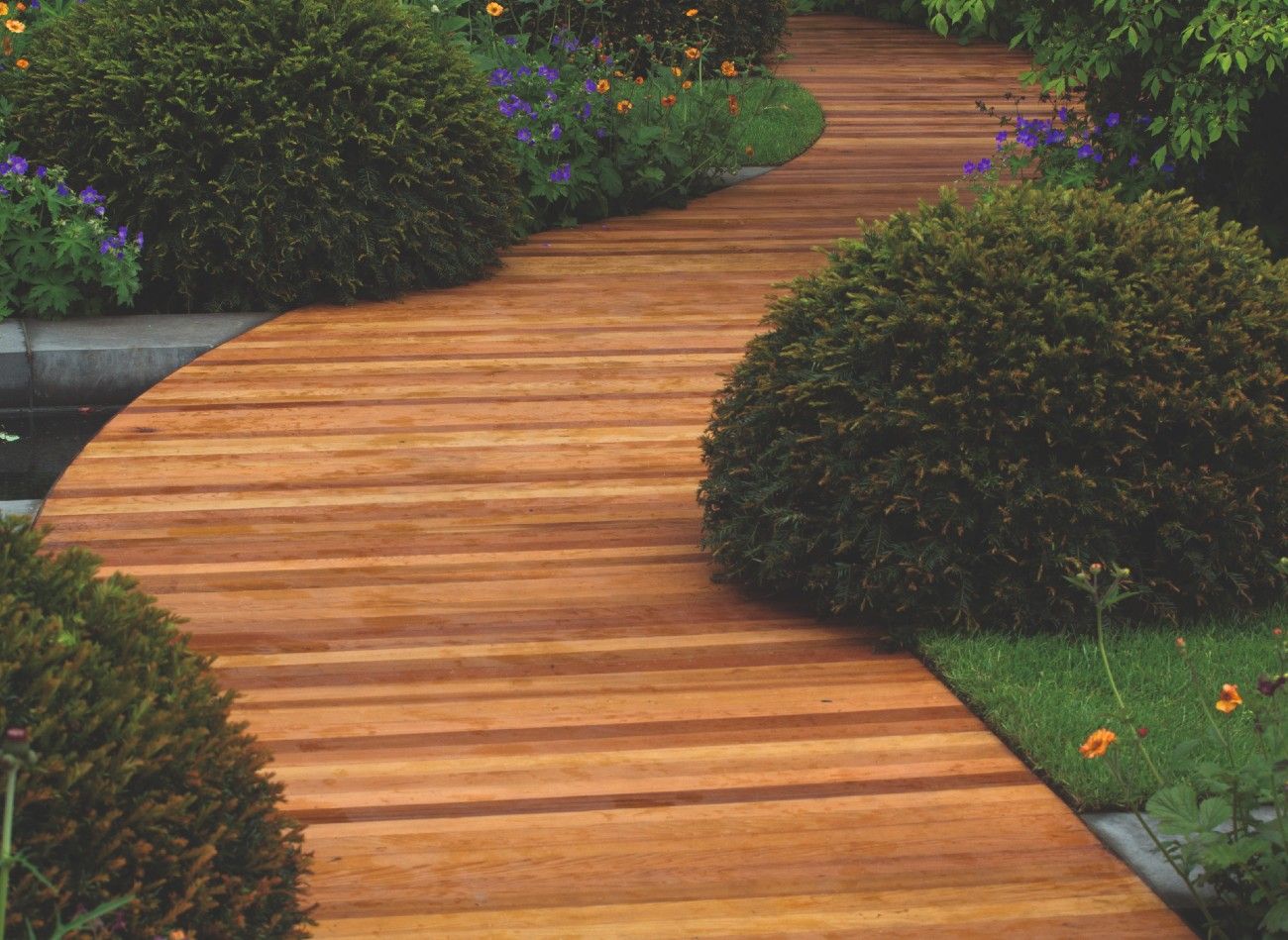 We also spoke with UK-based garden designer Alicia Savage (opens in new tab) about the best low maintenance garden ideas. 'Even the keenest of gardeners sadly can't spare the time all year round, so one of the first things I suggest for a low maintenance garden is to get rid of the lawn. This can sometimes be controversial! However mowing large expanses of lawn can be one of the greatest upkeeps in a garden, requiring frequent cutting in spring and summer. Instead, why not introduce paths that pause in various seating areas and sweep through an array of beautiful planting. Mixed planting is also far more beneficial for wildlife and brings interest to the garden all year round.'
7.  Or, fake it for a lawn that's always luscious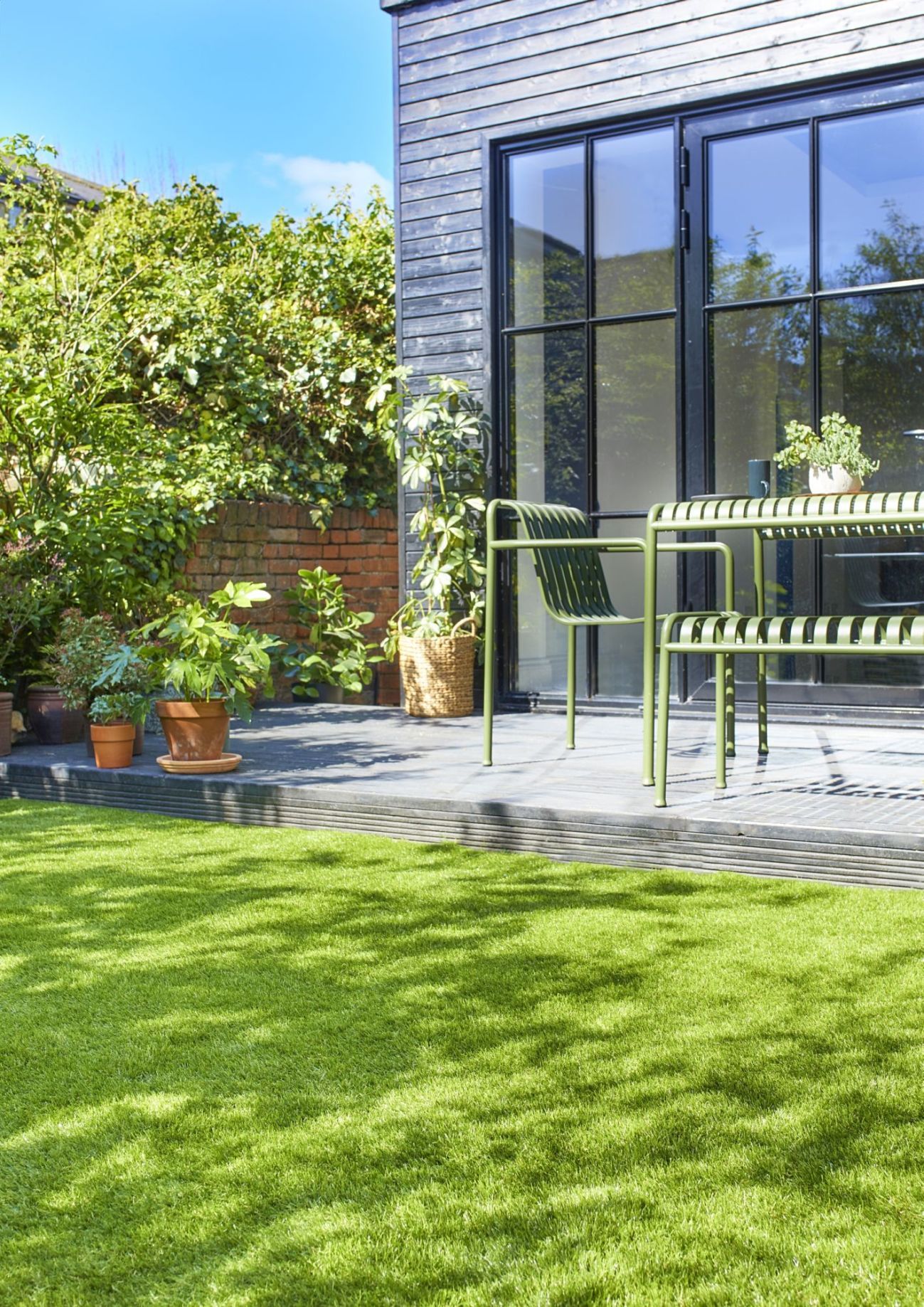 A fresh green lawn is the stuff of dreams for many of us, but the upkeep can be more than a little bit taxing. If there are a thousand and one things you'd rather be doing at the weekend than lugging your lawnmower out the shed again, faux is the way to go, or some clever alternatives to grass.
Advances in technology mean that artificial grass, such as the above from Carpetright (opens in new tab), looks and feels more like the real deal than ever before. And whatever the weather, it always looks perfect, creating a solid, luscious base for the rest of your scheme to work around. 
8. Choose no-nonsense landscaping materials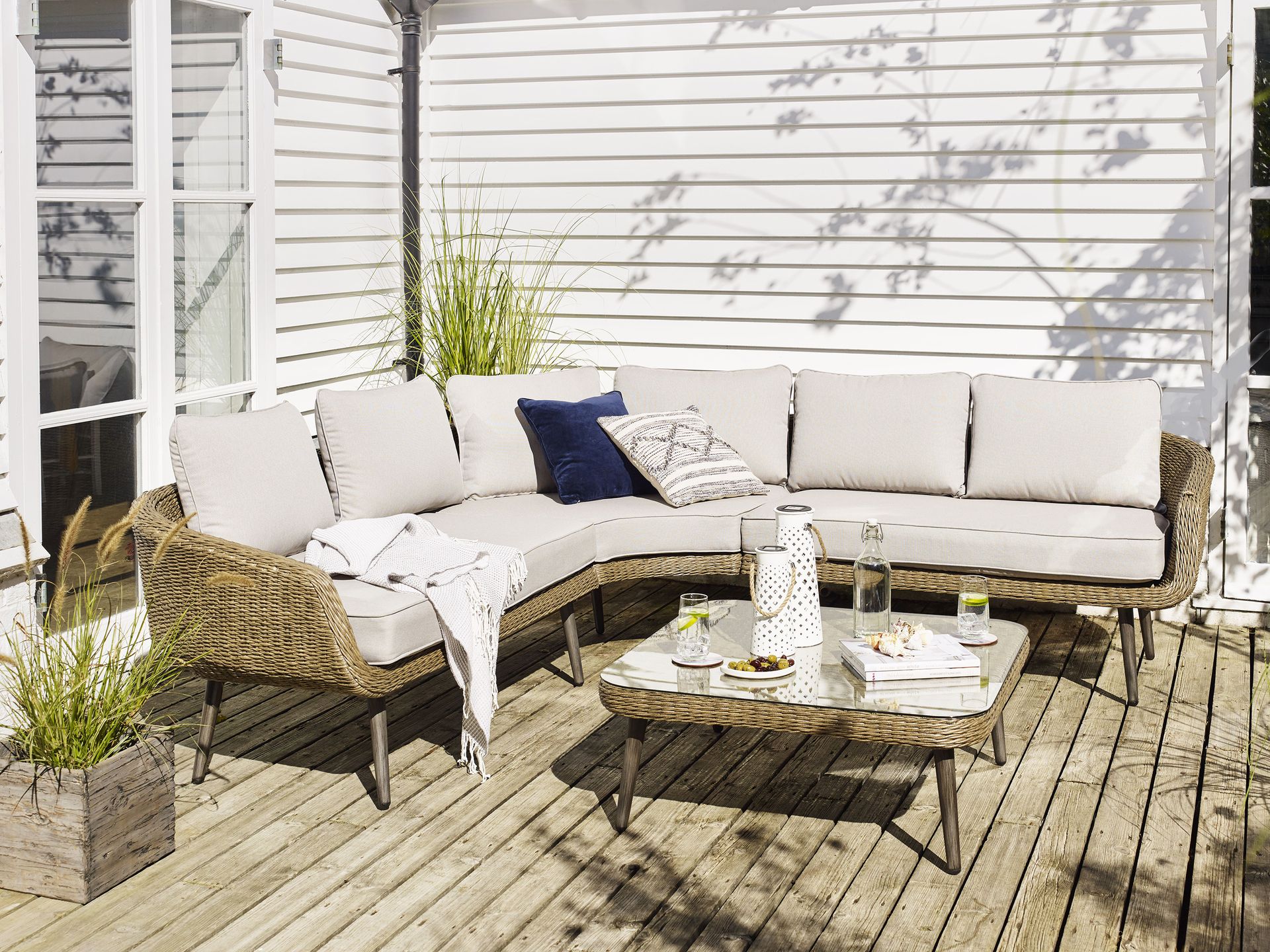 Decking is a must for both contemporary and traditional style gardens, especially if you're keeping it low maintenance as it doesn't need a lot of upkeep, gives you more outdoor living space and looks great. 
The latest technology means that decking is now UV resistant, preventing bleaching, and rot repellent, so the only upkeep necessary is the occasional sweep with a soft broom. This plank layout is timeless, but chevron and herringbone patterns are creeping into our gardens too.
9. Use faux greenery for an easy maintenance small space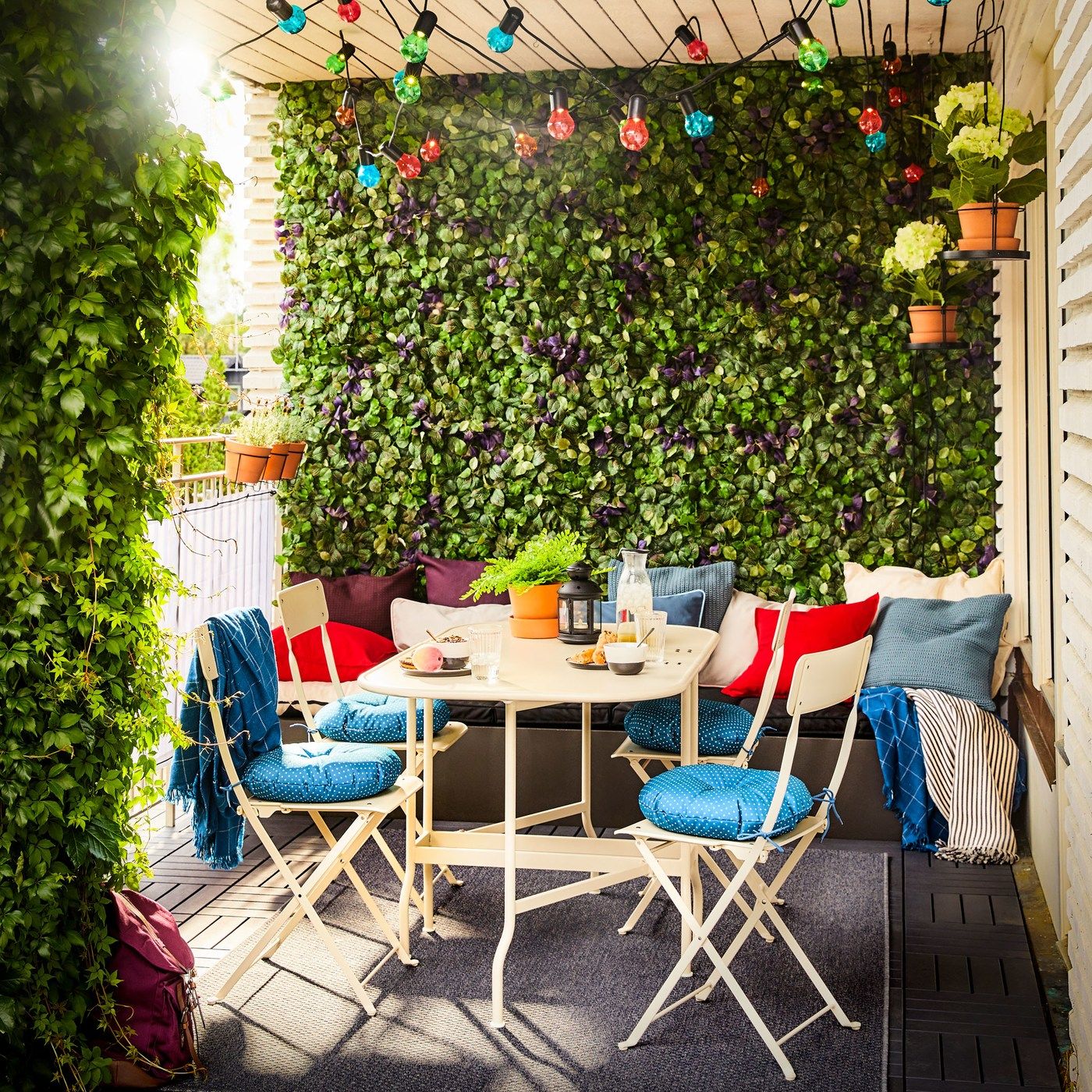 If you don't have much room at all and if you're a notoriously bad plant parent, this doesn't mean you can't get that back-to-nature look in your garden. This living wall is made up of artificial wall mounted plants (opens in new tab) that you can use indoors and out, giving you all the relaxing feels that plants bring to a space, without the challenge and responsibility of keeping them alive. 
10. Add colour with furniture, not fragile flowers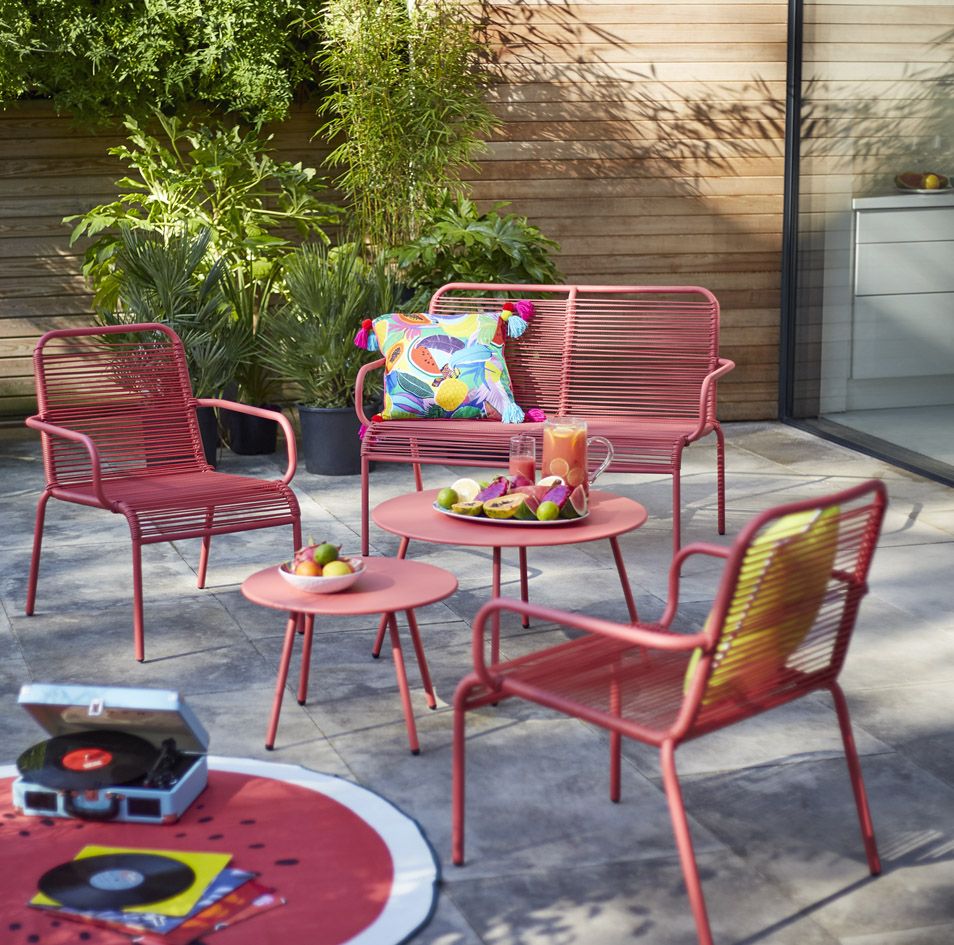 Low maintenance gardens needn't be dull. If you want a bright pop of colour, without the risk and upkeep of fragile flowers, look to your garden furniture as a starting point.
Add extra interest and texture with patterned cushions, and even an outdoor rug, to make your garden feel more like another room of your home.
11. Go minimal with hardy materials and clean lines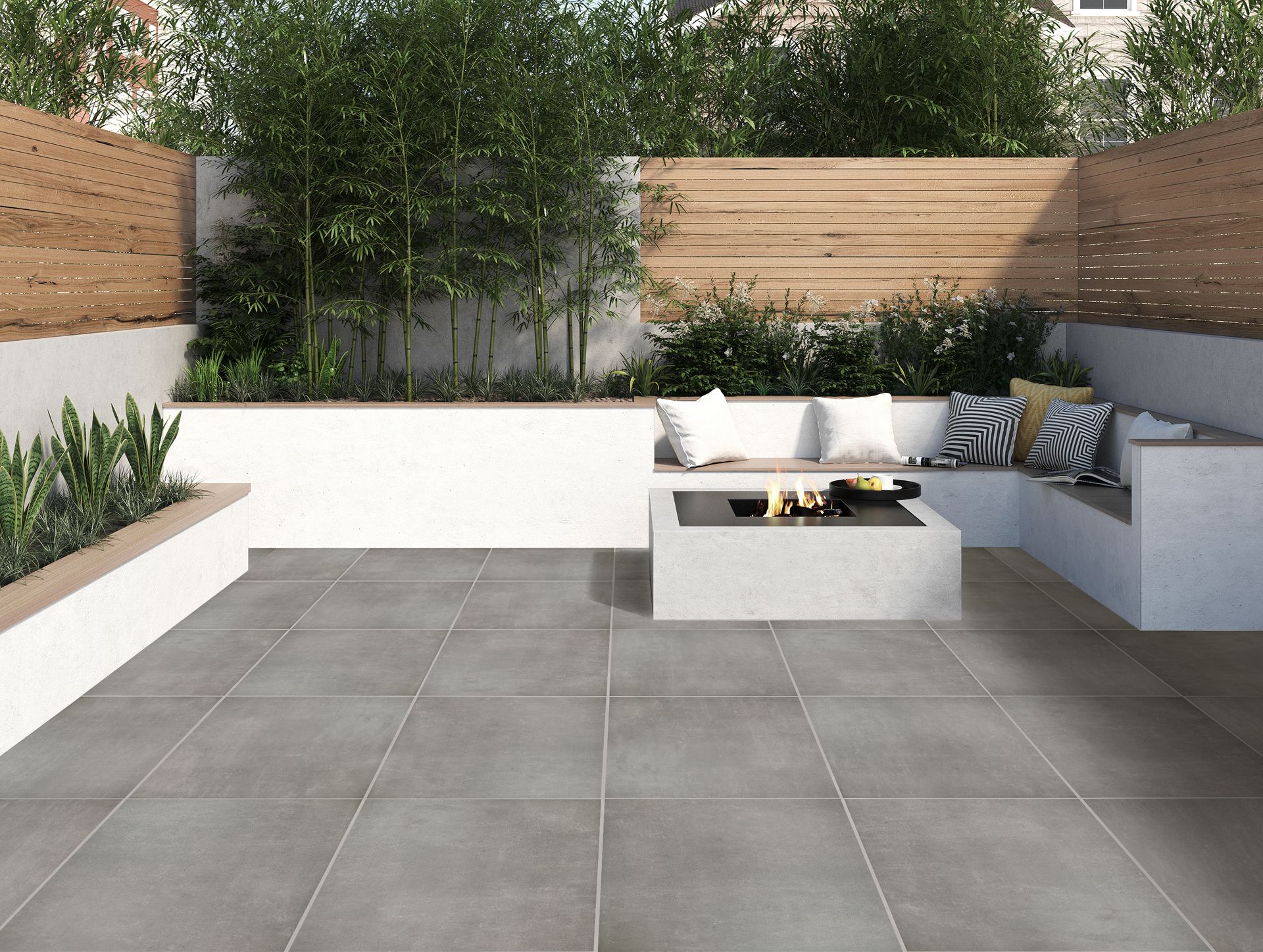 A less-is-more approach to a garden scheme is both stylish and practical. Using slab tiles such as these from Tile Mountain (opens in new tab) throughout your whole space means maintenance will be kept to an absolute minimum. This is a great opportunity to create a seamless flow between inside and out by matching up your exterior and interior tiles. Installing angular high-rise borders and built-in seating ensures a fuss-free space that's tranquil, sleek, easy and a fluid continuation of your patio space.
12. Use outdoor solar lighting for help from the sun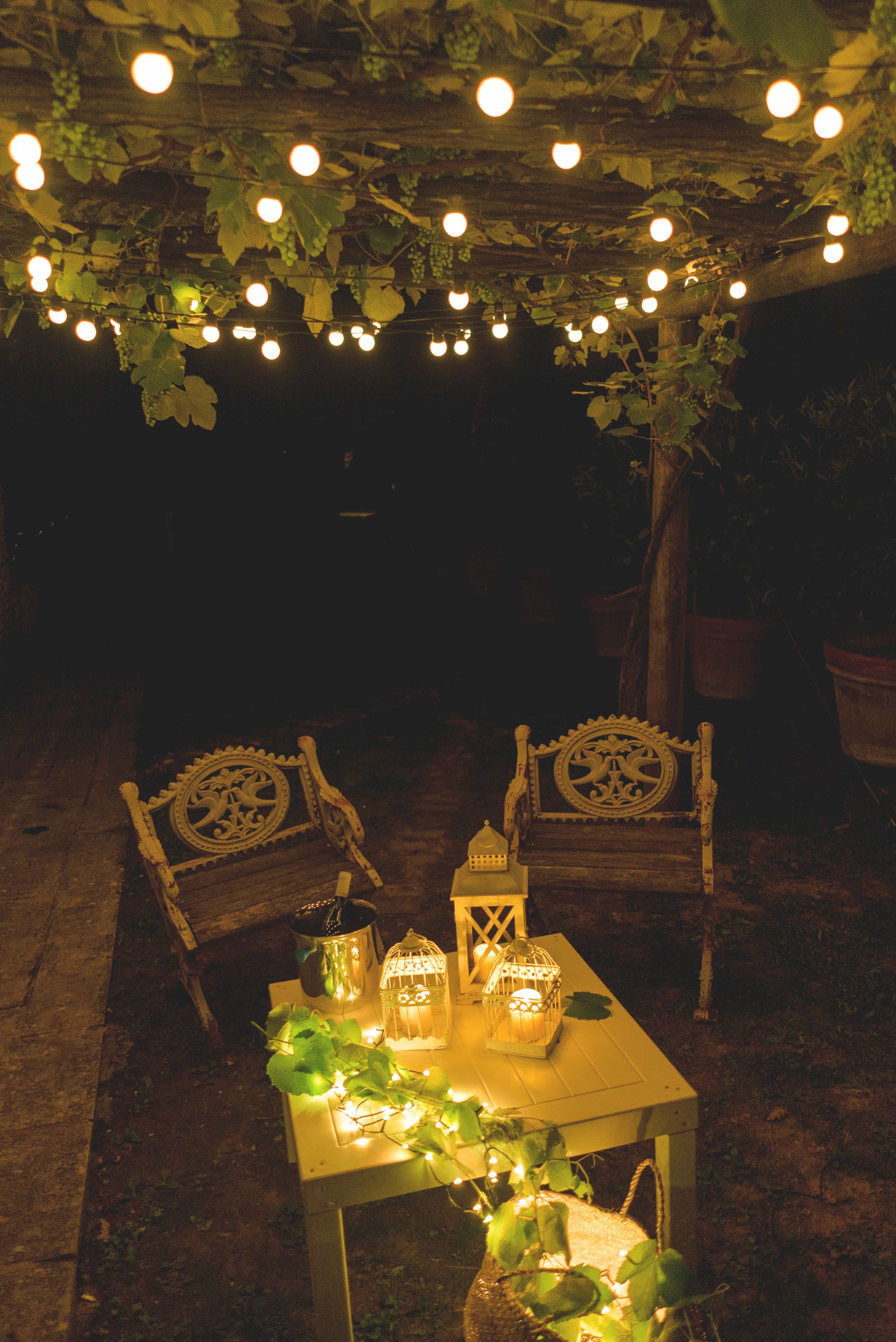 Choosing solar-powered garden lighting is one of the easiest low maintenance garden ideas going. Find quality string lights or even a few outdoor lanterns and let them charge up throughout the day, to deliver a bright display and heaps of cozy ambiance at night. Better yet, you don't even need to remember to switch them on and off…
If you want to adorn a shady spot in the garden, consider Twinkly LED lights (opens in new tab) that can be controlled remotely from your phone. Even a simple string of festoon or fairy lights will make a huge difference to how your patio area looks in the evenings. 
13. Create everlasting interest with a water feature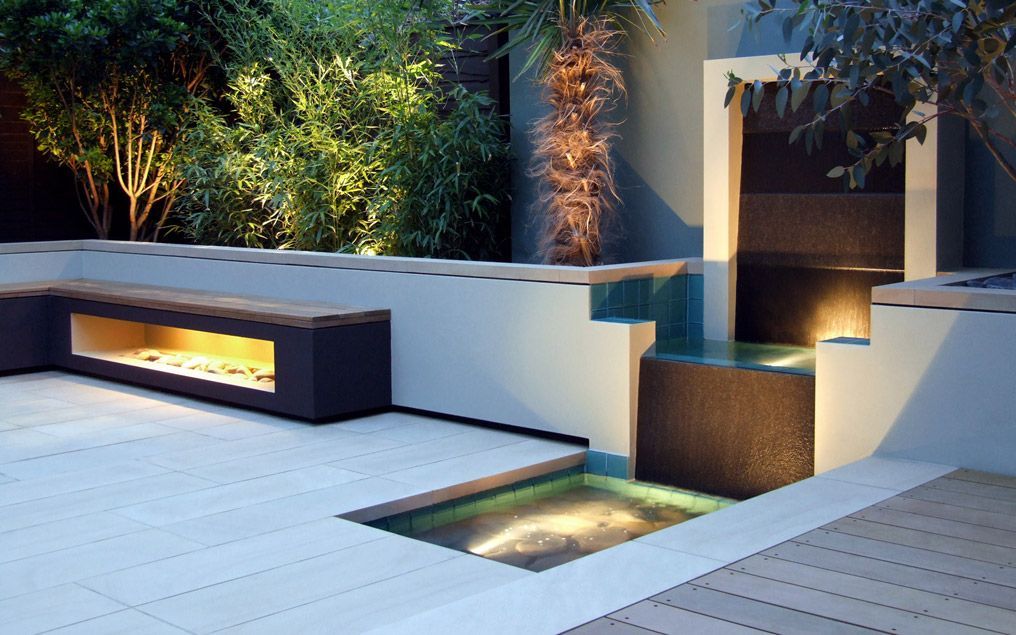 (opens in new tab)
Water features are low maintenance but high impact additions to any garden, but they really come into their own in small courtyards and patios where there isn't space for many plants. Most garden water features recycle water, so you don't really need to maintain them. For a stylish, contemporary effect, consider hiring a landscape designer or architect to install a permanent, built-in water feature, like this beautiful cascading fountain by My Landscapes.
14. Attract natural predators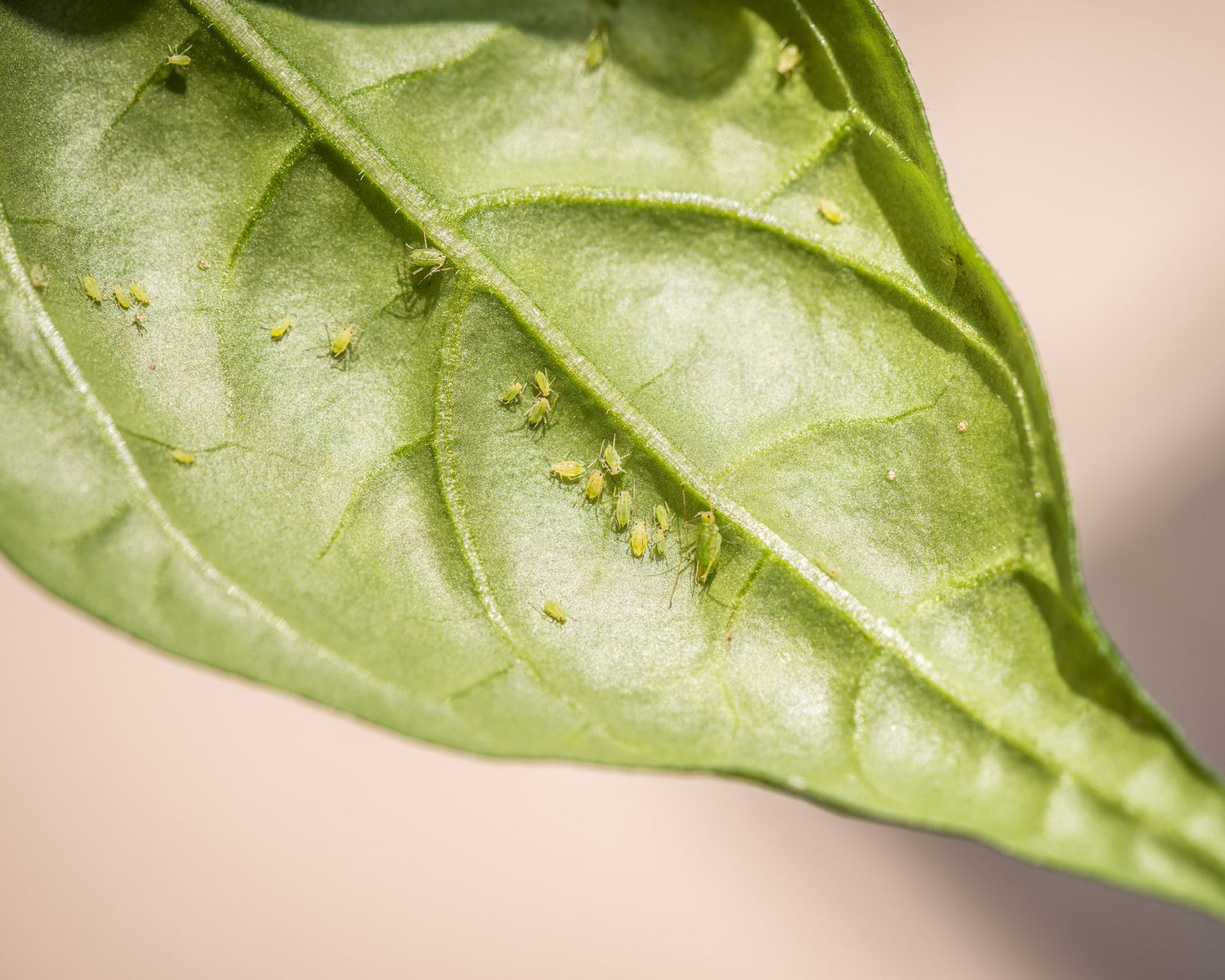 Having natural predators in your green space will do most of the pest control for you, ideal if you want to keep garden upkeep to a minimum. Perry suggests 'Do everything you can to attract hedgehogs, birds and small mammals to your garden. They will sort your pests out for you! But, it's not just about the larger creatures, remember ladybirds will feed on aphids too. The wider your plant selection, the more wildlife you can attract to your garden. So, take the wildlife baton and give natural gardening a go! It's simple, it's enjoyable and the bees will love you for it!'
15. Choose the no-dig method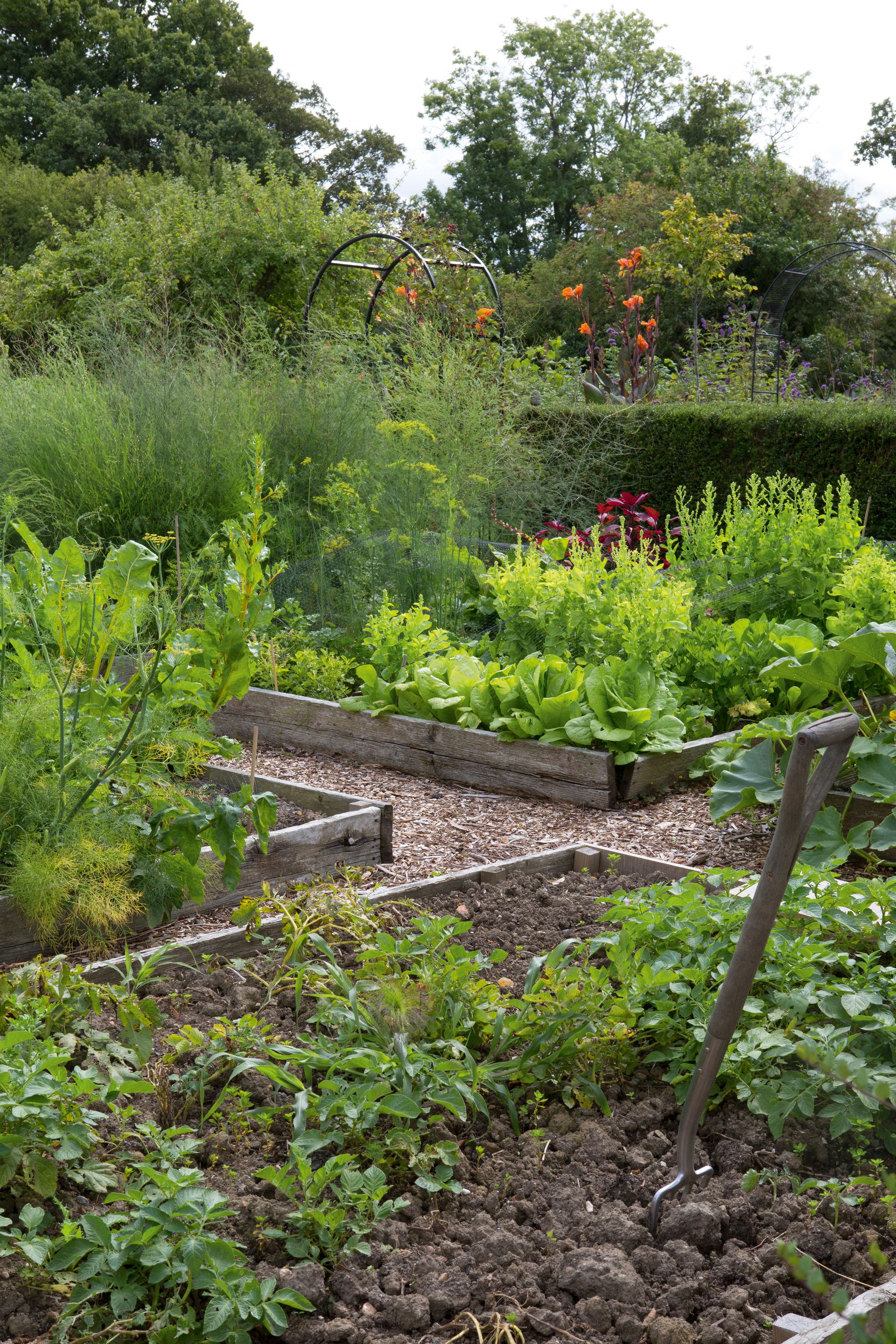 There's much debate over whether to disrupt soil or not. Many horticulturists and landscapers swear by double digging once a year but even the RHS now recommends only doing this every 4-5 years but only if your soil is poor or heavy, and if you plan on having a kitchen garden. Keep your life simple, put down your garden fork and let all those natural organisms do the hard work for you. 
Part of the no-dig method is to reduce weeds as you protect those micro-organisms. To boost the nutritional value of your plot, you can add a layer of compost, and to block out sunlight to keep weeds at bay, add a layer of cardboard beforehand. 
16. Make your own compost – simply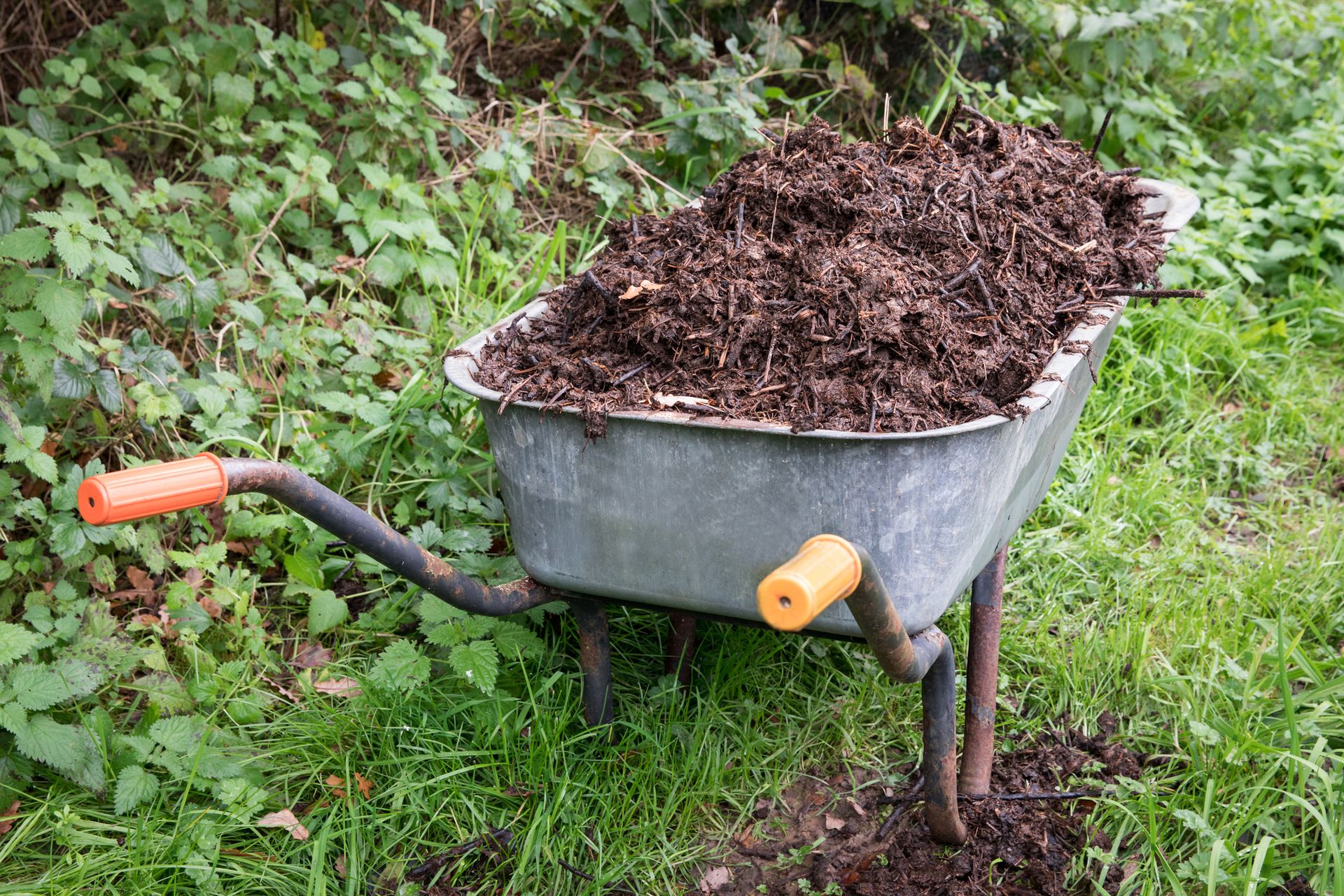 Learning how to make compost is a key skill for all laid back gardeners. It takes about a year before you can use the matter, but once it's on its way, you only have to turn it once every few months (if at all) and in return you will enjoy all the organic matter you need to mulch and feed plants with, on hand.
What are the best low maintenance plants?
Perennials are low maintenance and the perfect way to brighten up garden borders. Savage recommends, 'Some of my favourite low maintenance perennials that are long flowering and provide plenty of interest include, Geranium 'Rozanne', Astrantia 'Hadspen Blood', Gaura lindheimeri 'Whirling Butterflies and Penstemon 'Raven'.'
Simply stunning.
Related Posts