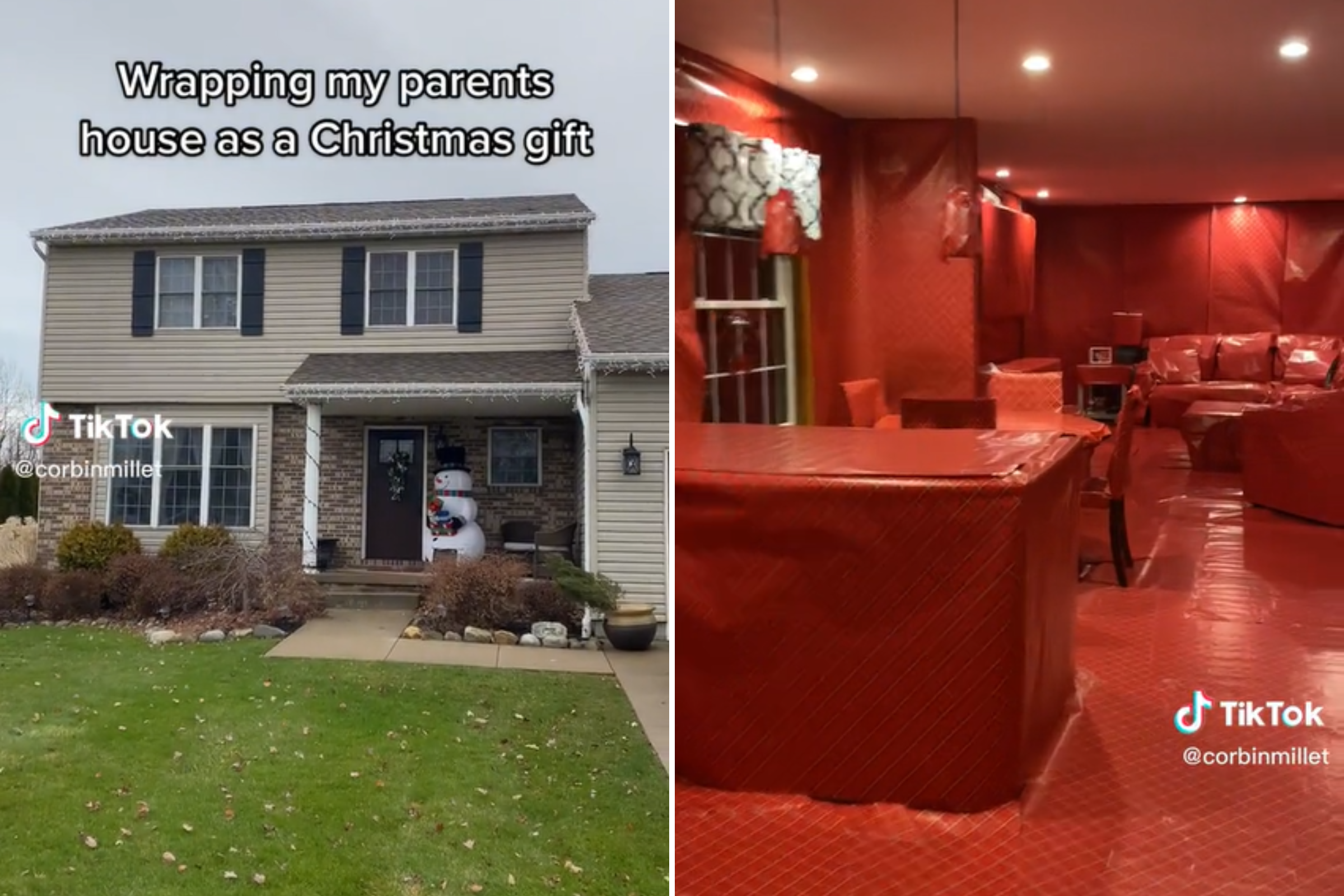 A man who wrapped his parents' house in wrapping paper as a "Christmas gift" has TikTok users in hysterics.
Brent and Michele Millet woke up on December 17 to discover their entire house had been gift-wrapped while they slept—not just their furniture, but their fireplace, kitchen appliances, walls and floors.
Their son, Corbin Millet, was responsible for the Christmas-themed chaos. After sharing a video of his handiwork to TikTok on December 18, the prank quickly went viral.
Captioned "Dad's gonna have a panic attack seeing all of this wrapping paper," the hilarious clip has so far received almost 5 million
…
Read the rest