When fall rolls around, many of us are eager to add some cozy and festive touches to our homes. One of the most iconic symbols of the season is the pumpkin. Beyond the traditional jack-o'-lantern, there are numerous creative ways to decorate with pumpkins, adding warmth and charm to your living spaces. We've gathered five unique ideas from various sources to help you get inspired and make your home feel like a cozy autumn haven.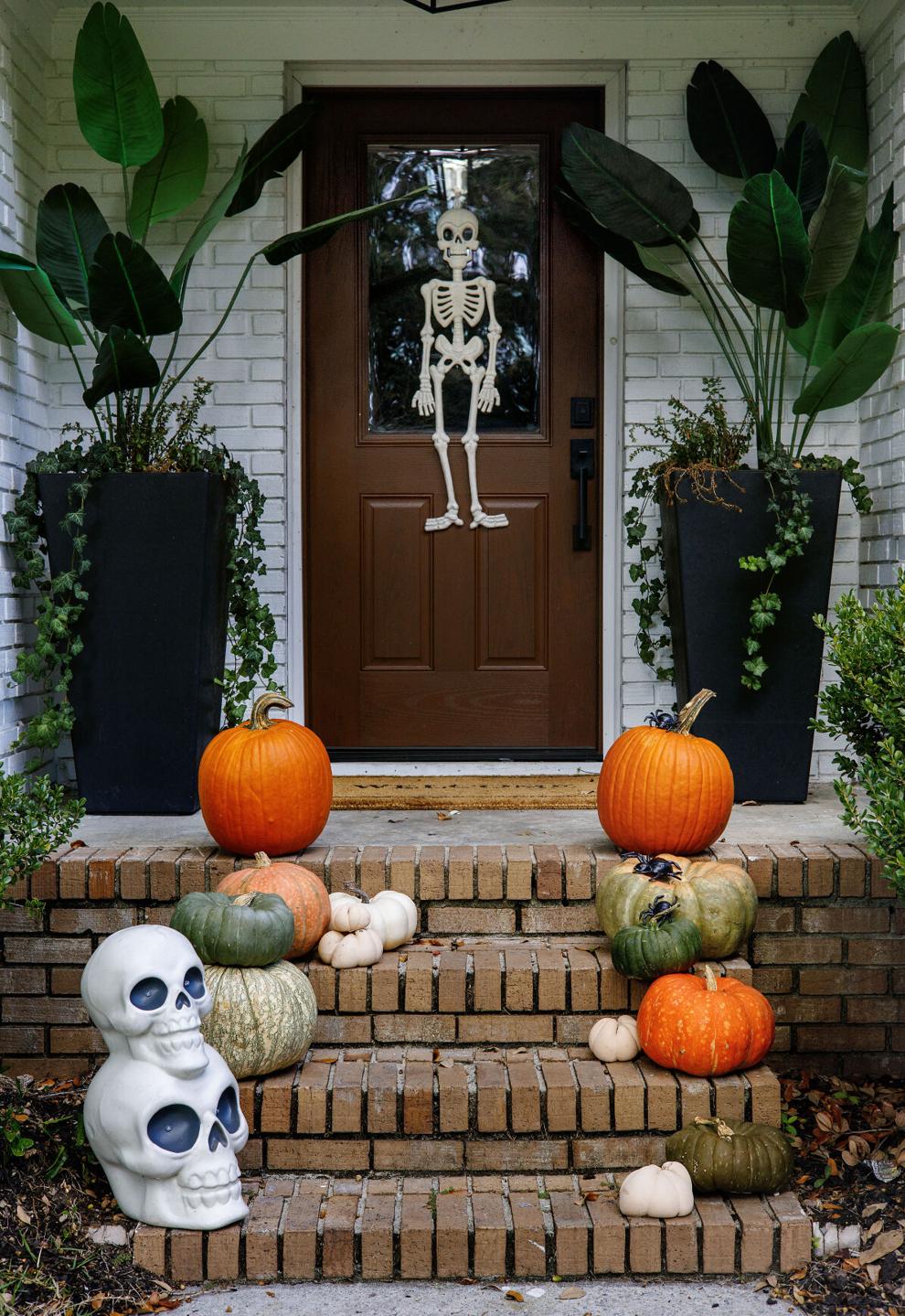 1. Create an Eye-Catching Centerpiece with a Pumpkin Flower Arrangement
A lovely way to bring the beauty of fall into your home is to craft an eye-catching centerpiece using pumpkins and flowers. According to Southern Living Magazine, start by selecting a pumpkin with an attractive stem. Cut off the top, scoop out the seeds and fill it with soil. Then, plant a selection of colorful fall flowers. This DIY project adds a touch of nature to your indoor space, and you can choose the flowers that best match your decor.
2. Mix Real and Faux Pumpkins for a Vibrant Porch Display
Creating a vibrant porch display is a delightful way to welcome the season. HGTV suggests a clever design trick: combine real and faux pumpkins to achieve a budget-friendly, fall display. Mixing in both real and faux pumpkins allows you to create a cascading arrangement of varying colors, shapes and sizes. This approach ensures a dynamic and long-lasting presentation that will keep your home looking festive throughout the season.
3. Use Pumpkins to Enhance Your Fireplace Decor
The fireplace often acts as the heart of the home, especially in the fall and winter. Home and Gardens recommends decorating your fireplace mantel with pumpkins. To add more charm to this area, pair the pumpkins with fall foliage, such as colorful leaves and gourds. Experiment with different pumpkin varieties and sizes to create a layered and visually appealing look. Your fireplace will become a cozy focal point perfect for gatherings with friends and family.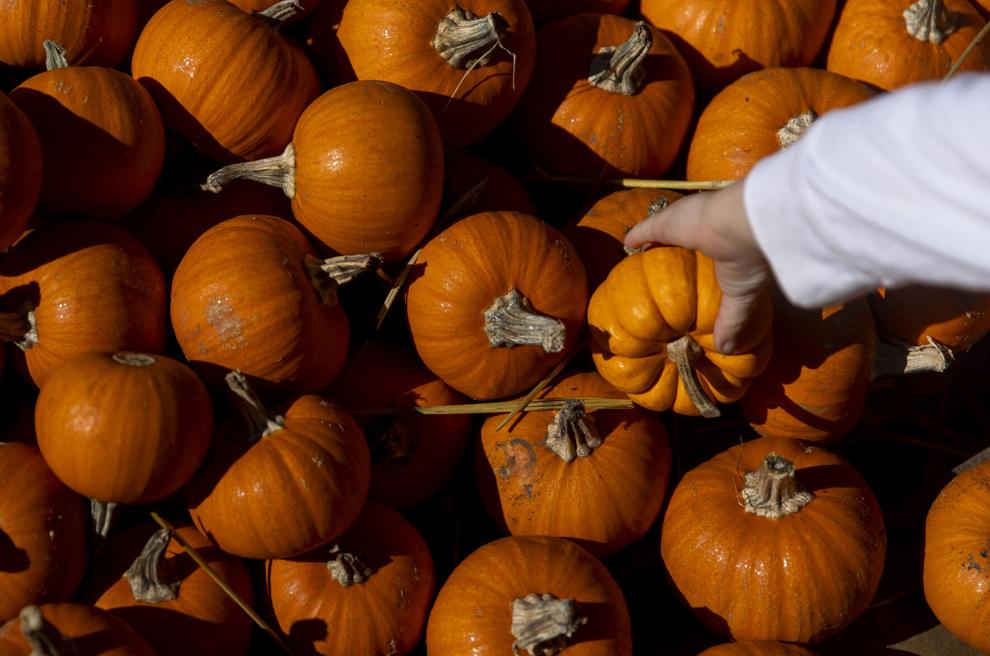 4. Style Your Space with Pretty Felt Pumpkin Decorations
If you prefer not to deal with the mess of real pumpkins, consider opting for handcrafted pumpkin decorations. Home and Gardens suggests using materials such as felt to create elegant pumpkin ornaments. These decorations can come in the form of hanging ornaments or table decor. Their versatility allows you to place them on tables, shelves or even hang them around your home. They are perfect for adding a touch of elegance and style to your decor without the maintenance that real pumpkins require.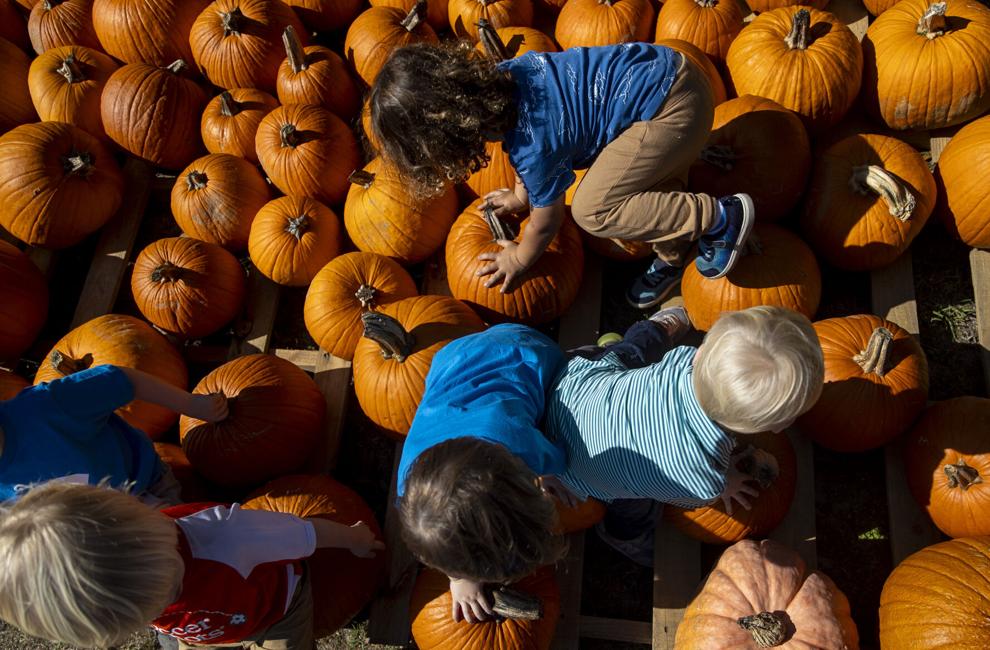 5. Light Up Your Home with a Pumpkin Lantern Display
To create a captivating and cozy atmosphere in your home, you can use pumpkins to craft enchanting lantern displays. Home and Gardens recommends using various sizes and styles of pumpkins. For added warmth and ambiance, mix in pillar candles and candlesticks. This arrangement works well both indoors and outdoors, especially in the evenings. The soft glow of the candles combined with the warmth of the pumpkins adds a magical touch to your spaces.
These creative pumpkin decorating ideas are sure to bring the spirit of fall into your home. Choose the ones that resonate with your style and preferences, and enjoy the festive ambiance they create throughout the season.
Related Posts