The Napanee Train Station is slated to become the centre of operations for Morningstar Mission's Furniture Program, a move that will allow the program to become more streamlined and effective.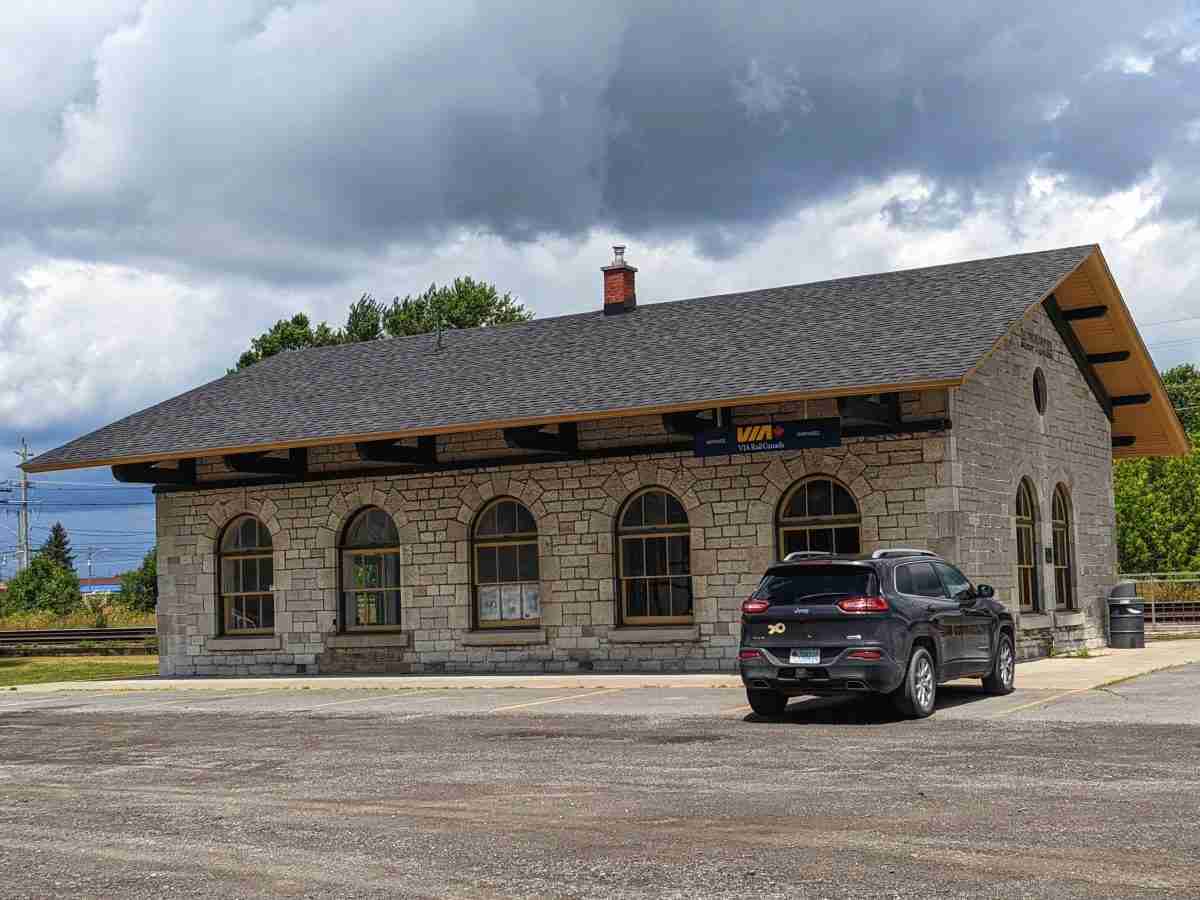 At a special meeting this week, Tuesday Jul. 12, 2022, the Town Council of Greater Napanee agreed to authorize Town staff to enter into a lease agreement allowing Morningstar Mission to use the west section of the Train Station, located at 301 John Street, Napanee, for its furniture program.
Given the nature of the program, which accepts donations of gently used furniture for cleaning and redistribution for citizens in need, Town staff recommended leasing the space to Morningstar at $1.00 per year, with the understanding that volunteers will maintain a clean working space and outdoor environment. 
According to Morningstar volunteer John Stinson, the Mission's furniture program has been a "kind of pilot project" for just over a year now. "We learned that a lot of people… when they get a place, it doesn't come with any furniture, and sometimes it would come only with a mattress… We started to solicit donations, and we had a little process where we kept track of people's needs," he explained.
When the clients of the Mission would come to pick up meals or to visit, they could fill out a form with the items they were in need of, and the volunteer group would hook them up with donated items.
Once in a while, the Mission would solicit specific donations on Facebook and would be inundated with offers. The problem, according to Stinson, was that there was not enough room to store some of these perfectly serviceable items for the future.
"So, one of the really tricky things is to balance how much we can take in and how fast we can give it out," he said.
Furniture donations are currently housed in two places: a storage locker shared with Prince Edward—Lennox & Addington Social Services (PELASS); and the Napanee Curling Club, which is only available in the summer. The lack of adequate, year-round storage and no centralized workshop was a major barrier to operating this program on an ongoing basis, those with Morningstar expressed. Using the train station for the program would provide a dedicated storage area, readily available throughout the year, and would allow space for volunteers to store, sort, and clean the donations before delivering them to the people the organization serves.
During the past year, the furniture program worked with 170 separate individuals with requests for approximately 575 items of furniture and related home items. People served by the program may be referred by Morningstar Mission, Interval House, PELASS, Lennox & Addington County General Hospital (LACGH) Supportive Living, Napanee landlords, or other agencies and organizations in the region; the program also gets direct calls from individuals who have heard about it by word of mouth.
Between July 2021 and June 2022, the furniture program accepted approximately 523 donated items from 138 donors within the Greater Napanee area. Stinson said many donations come from people who are downsizing their homes as they age and are moving into assisted living or other smaller spaces. Due to the lack of sufficient storage, the program has, until now, not been able to accept all donation offers, though it has diverted a significant amount of furniture from Greater Napanee landfill sites.
The 1856 Napanee Station was designated a heritage building in February 1993 under Part Four of the Ontario Heritage Act. Except for the removal of stone chimneys on the four corners, the exterior of this historic building currently looks much as it did originally. The station is still served by Via Rail trains running from Toronto to Ottawa and Montreal, and the eastern portion of the 150-year-old limestone station is an unstaffed but heated shelter with telephones and washrooms. However, the western part of the building, which Morningstar will be using, has been locked and in disuse for many years. 
Mayor Marg Isbester thanked Morningstar Mission volunteers for coming forward with the request, which would see the unused property put to good service.
"You do a tremendous amount of work with the Mission, and I know how hard it has been for [you] to try and find a spot to keep the furniture, so thank you very much for bringing it forward," Mayor Isbester said.
To learn more about Morningstar Mission's programs, visit their website.
Related Posts