The 20th century ushered in a time of technological advancements as the world continued to evolve in response to the Industrial Revolution of the 19th century and further technological advancements following the First and Second World Wars. In the architecture and interior design world, many embraced these new ideas, creating works that would continue to inspire their generation and the next with careful attention to functional and durable materials and aesthetics.
Many coveted furniture designs of the 20th century were conceptualized by the most influential architects, designers, and artists of their time. These designs continue to be a mainstay in present-day homes and spaces, inspiring purchases of Eames chairs and Noguchi Akari lamps or some contemporary iteration thereof. Even today, furniture remains a hot topic and a lucrative industry. In fact, furniture stores generated over $75 billion in revenue in 2022, according to an IBIS World report.
Lazzoni Modern Furniture has compiled a list of 16 furniture designers who continue to inspire today's design trends. Many of these designers broke outdated fads and brought new design ideas to the masses, using blends of natural and industrial materials such as plywood, glass, leather, copper, aluminum, steel, and chrome. Research sources included articles from the New York Times, The Washington Post, and the BBC.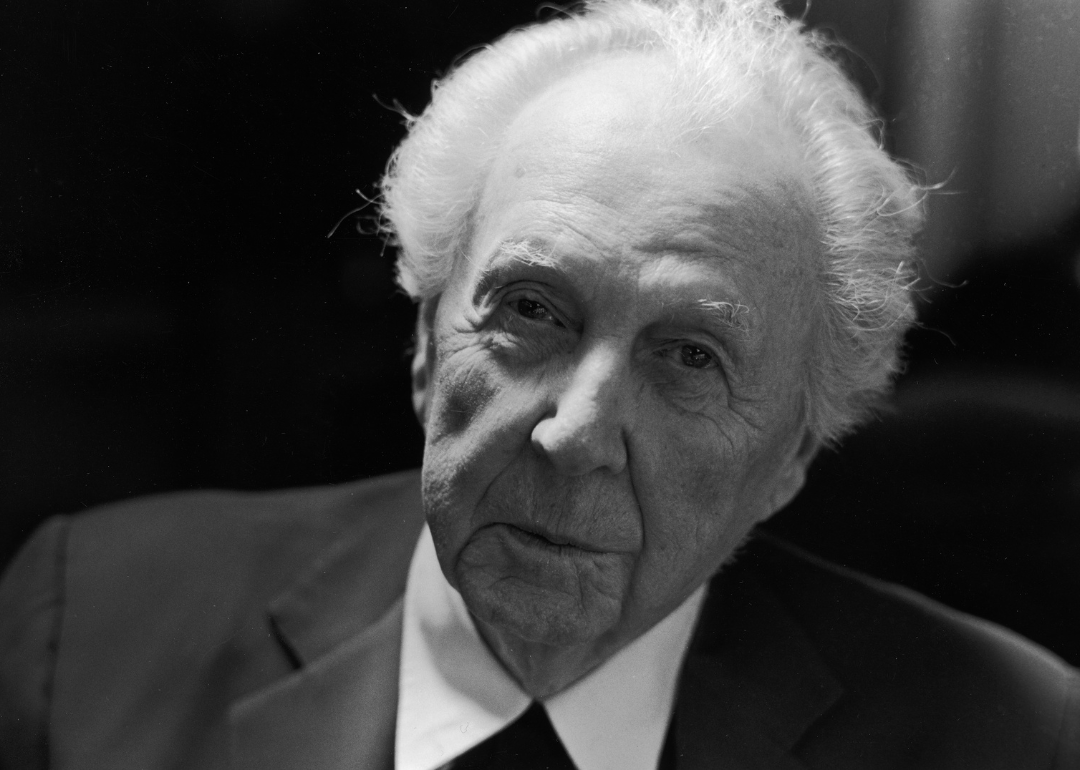 Frank Lloyd Wright
– Nationality: United States

– Born: 1867

– Died: 1959
Frank Lloyd Wright remains one of the most influential and well-known designers in American history. Over his lifetime, the architect designed 1,114 architectural works, 532 of which materialized, including Fallingwater in Pennsylvania and the Guggenheim Museum in New York City. His embrace of new ideas and technologies, as well as his commitment to beauty, sincerity, and democracy, have cemented him as a visionary in the architecture and design field and earned his work a place on UNESCO's World Heritage List.
While best known for his architectural designs and being one of the originators of "Prairie style" modern spaces, Wright designed furniture and other home accessories such as fabric, graphic and glass artworks, lighting, dinnerware, and rugs until his death.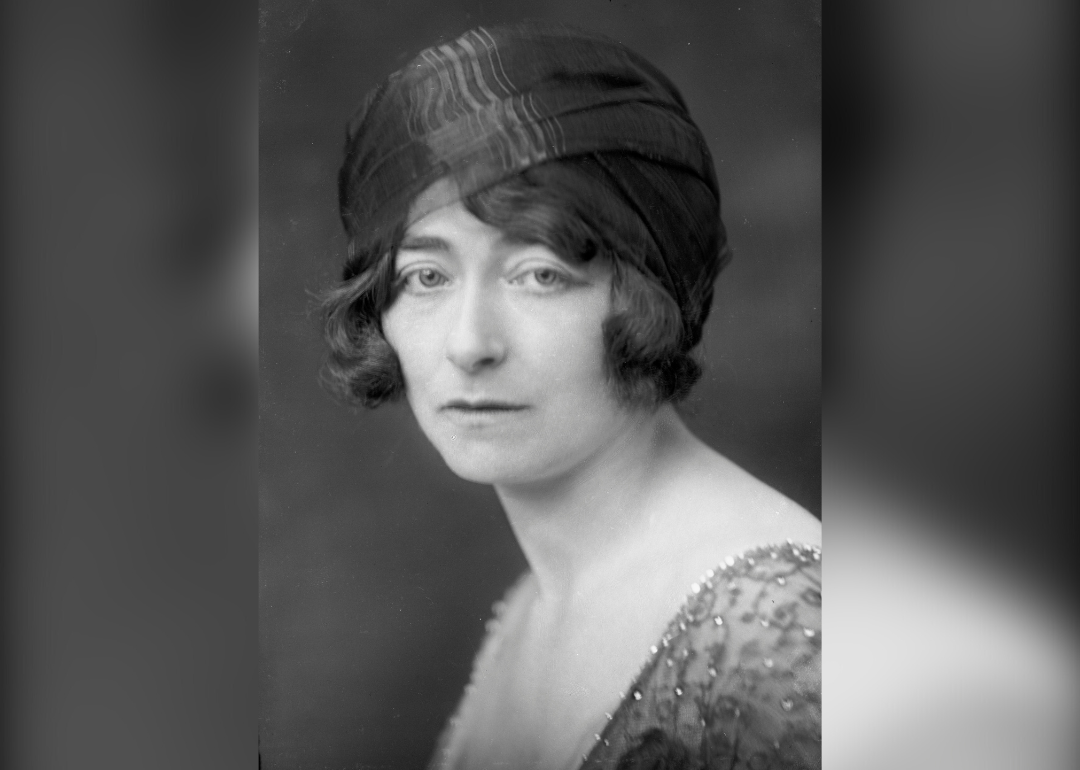 Eileen Gray
– Nationality: Ireland

– Born: 1878

– Died: 1976
While trailblazer Eileen Gray found recognition as a designer later in her life at the age of 94 before passing away at 98, her career spanned decades and produced unique and complex designs that fused elements of Japanese craft and sculptural geometry.
Before delving into architecture in her late 40s, Gray gained notoriety within the art deco community for her lacquered screens and decorative panels after training with renowned Japanese sculptor and lacquer master Seizo Sugawara.
With no architectural training, she designed her best-known architectural work, E-1027, in Roquebrune-Cap-Martin, France. The home wove in moving screens with fixed walls and included furniture that could be adjusted—flexibility unheard of in 1929 when it was completed.
Her distinct style is easily recognized in some of her most popular designs, such as the adjustable steel-and-glass E1027 table and the Bibendum chair, immortalized by Aram Designs, who were granted the rights to the manufacturing and distribution of her work by Gray herself in 1973.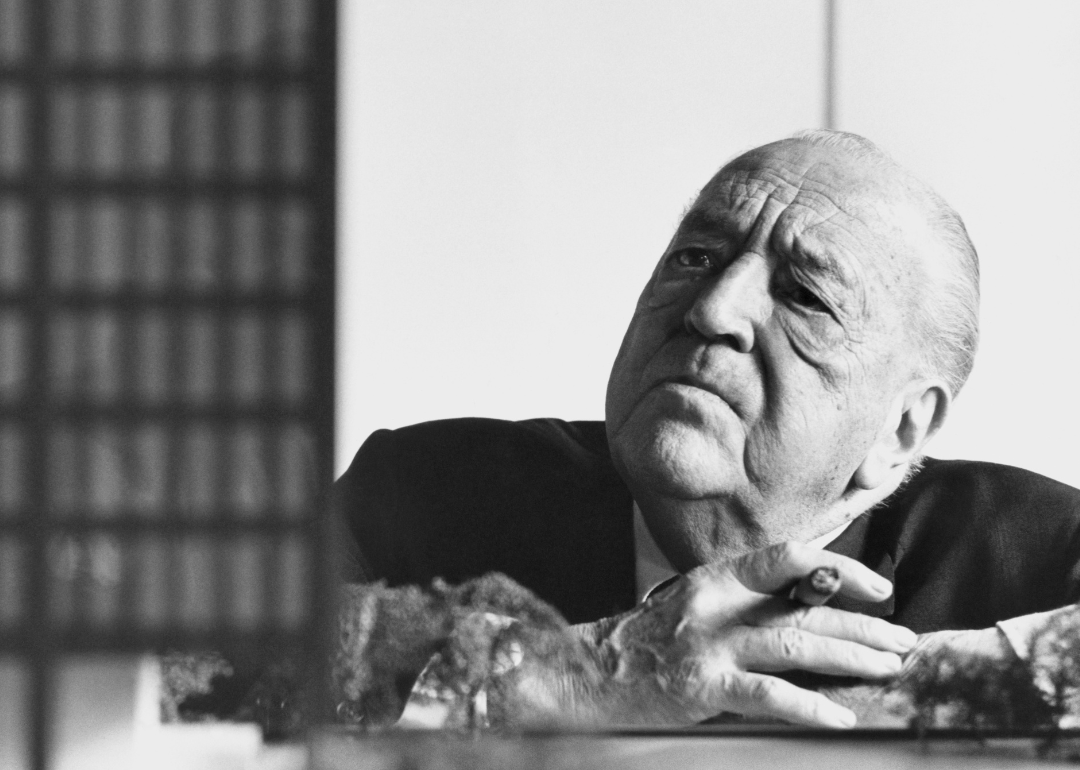 Ludwig Mies van der Rohe
– Nationality: Germany

– Born: 1886

– Died: 1969
Regarded as one of the greatest architects of the 20th century, Ludwig Mies van der Rohe gained recognition in Germany for his modern designs and was the director of the Bauhaus school from 1930 to 1933 when he elected to close the school and move to America due to the rise of the Nazi regime. Mies found a home for the second half of his career in Chicago, redesigning the Illinois Institute of Technology's campus while heading their architecture department.
His influence in architecture can be seen throughout Chicago's cityscape, with his minimalist style and use of industrial materials like steel and glass defining what came to be known as International Style. His furniture designs use steel tubing paired with sleek leather and glass, the most recognizable being the Barcelona series and the Brno armchair.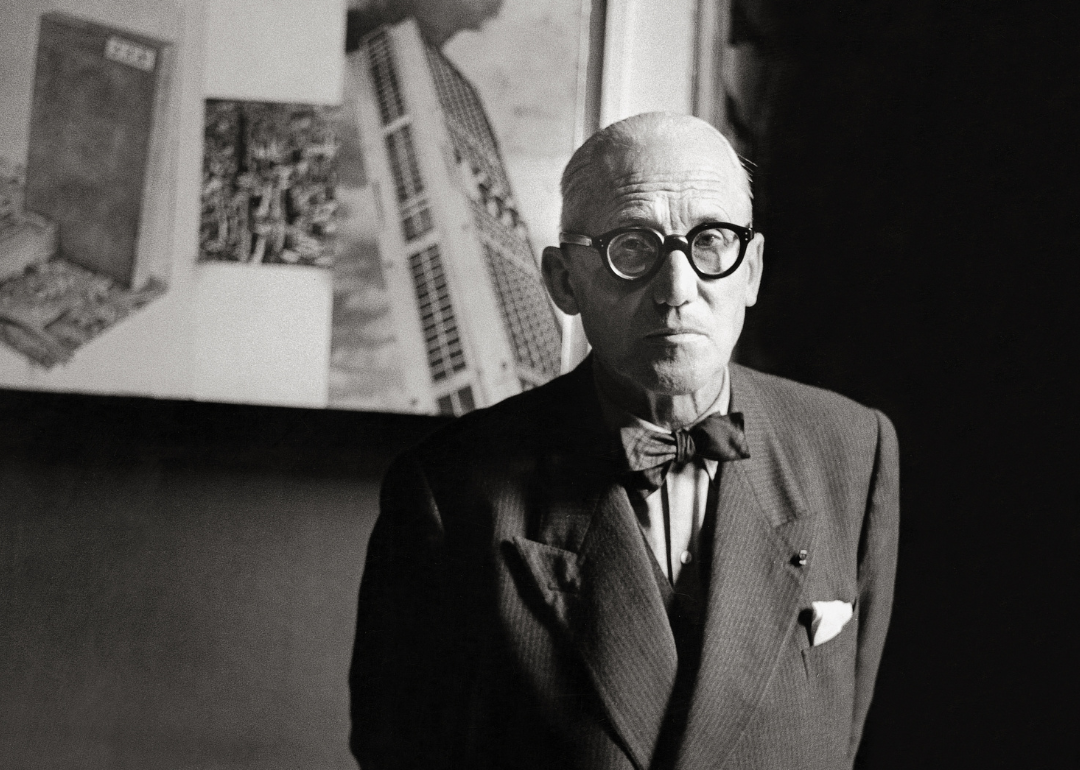 Le Corbusier
– Nationality: Switzerland

– Born: 1887

– Died: 1965
Le Corbusier embraced technological advancements and integrated modern industrial materials and techniques into his renowned urban designs that eschewed decoration and fluff in favor of order and geometry.
The designer wore many hats during his lifetime: writer, architect, painter, and a critiqued and applauded urban planner. His most renowned furniture line is the LC series, easily distinguishable by the chrome-plated tubular steel substructure. The series exemplifies how ahead of his time Le Corbusier truly was, with pieces that felt futuristic from their debut in the 1930s to the present day.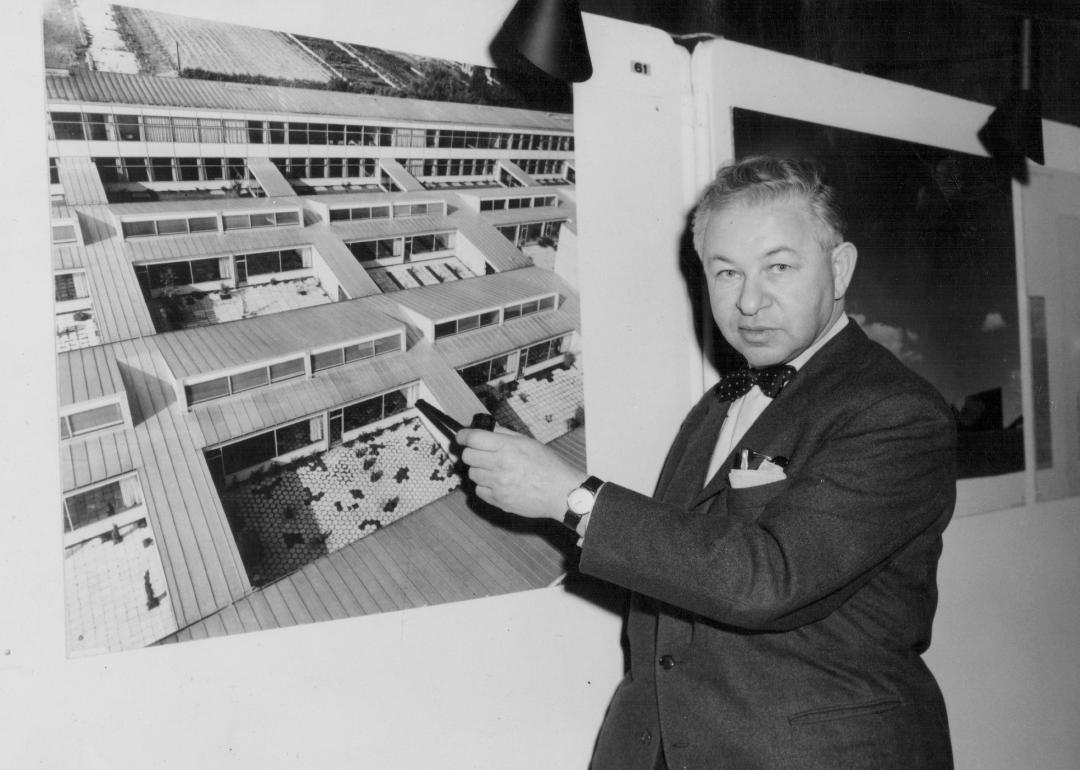 Arne Jacobsen
– Nationality: Denmark

– Born: 1902

– Died: 1971
Arne Jacobsen remains an influential designer whose expertise included building and landscape architecture as well as furniture and industrial design. He also loved botany, a passion that inspired facets of his design work and a close connection between architecture and nature, seen at Munkegaard School, where classrooms included private courtyard gardens, or St. Catherine's College in Oxford, where freestanding walls and yew hedges indicated its borders.
His furniture, fabrics, and other household and kitchen appliances, such as clocks, lighting, sink taps, and door handles, remain staples in modern design. Some of his most iconic and timeless furniture designs include the Egg, Ant, Swan, Drop, Series 3300, and Series 7 chairs, still commonplace and mimicked ideas in the design world.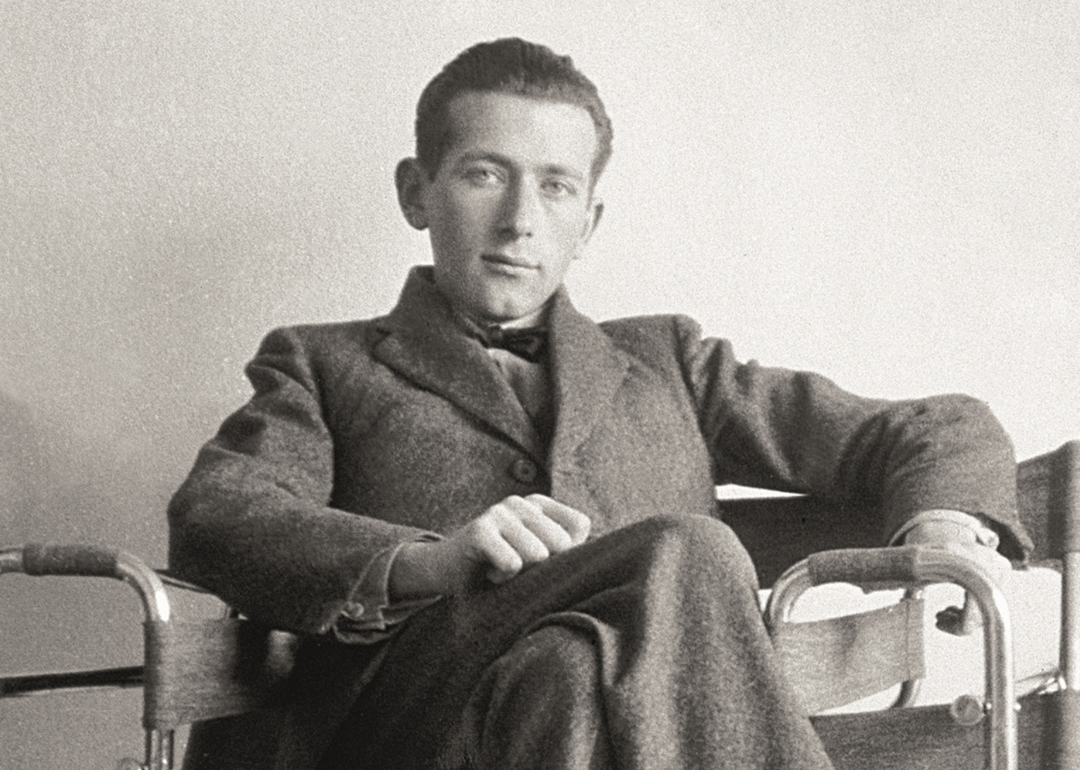 Marcel Breuer
– Nationality: Hungary

– Born: 1902

– Died: 1981
Marcel Breuer began his career in 1920, designing furniture at the Bauhaus, which remains classic staples of 20th-century design, such as the Wassily chair and other modular furniture. Breuer drew inspiration from the curves of bicycle handlebars and heavily utilized curved tubular steel throughout his furniture designs. After leaving the Bauhaus, he designed his most notable furniture style to date, the Cesca chair, still commonly seen in dining rooms to this day.
His architectural designs shifted and evolved into more sculptural work later in his career. He is noted for re-imagining the architectural possibilities of concrete, turning the raw material into a poetic centerpiece, as seen in his soaring UNESCO building in Paris and the sky bridges of New York University's Bronx campus.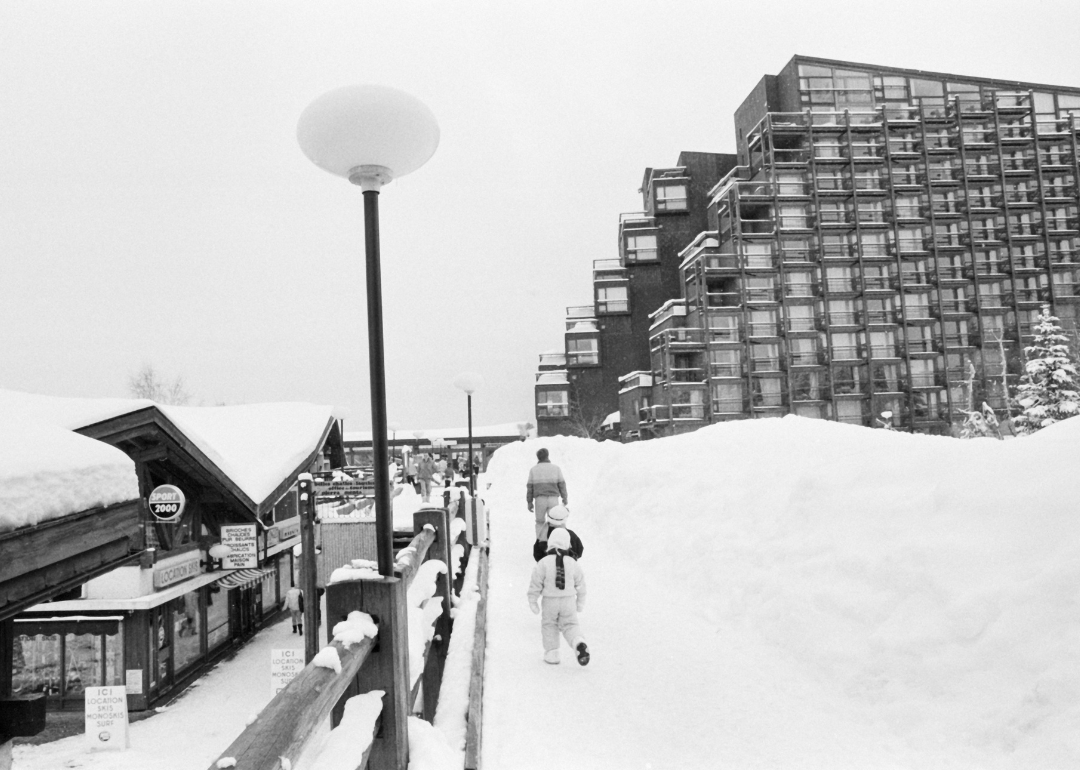 Charlotte Perriand
– Nationality: France

– Born: 1903

– Died: 1999
At age 24, Charlotte Perriand was already making a name for herself with the debut of Bar Sous le Toit, or "Bar Under the Roof," featured at the Salon d'Automne's annual Paris art exhibition in 1927. The bar was originally retrofitted for her small studio apartment and used aluminum and nickel-plated finishes, geometric shapes, and glass shelving. These motifs remained relevant throughout her career and expanded to include wood and cane as prices for chrome became expensive.
While Perriand embraced the industrial and technological advancements of the time, her designs retain a playful element, with repeated patterns, pops of colours, and juxtapositions of rigid and fluid lines. Some of her most notable furniture designs include her collaboration with Le Corbusier on the LC3 Grand Modele armchair and LC4 chaise armchair, as well as the Tabouret Méribel stool.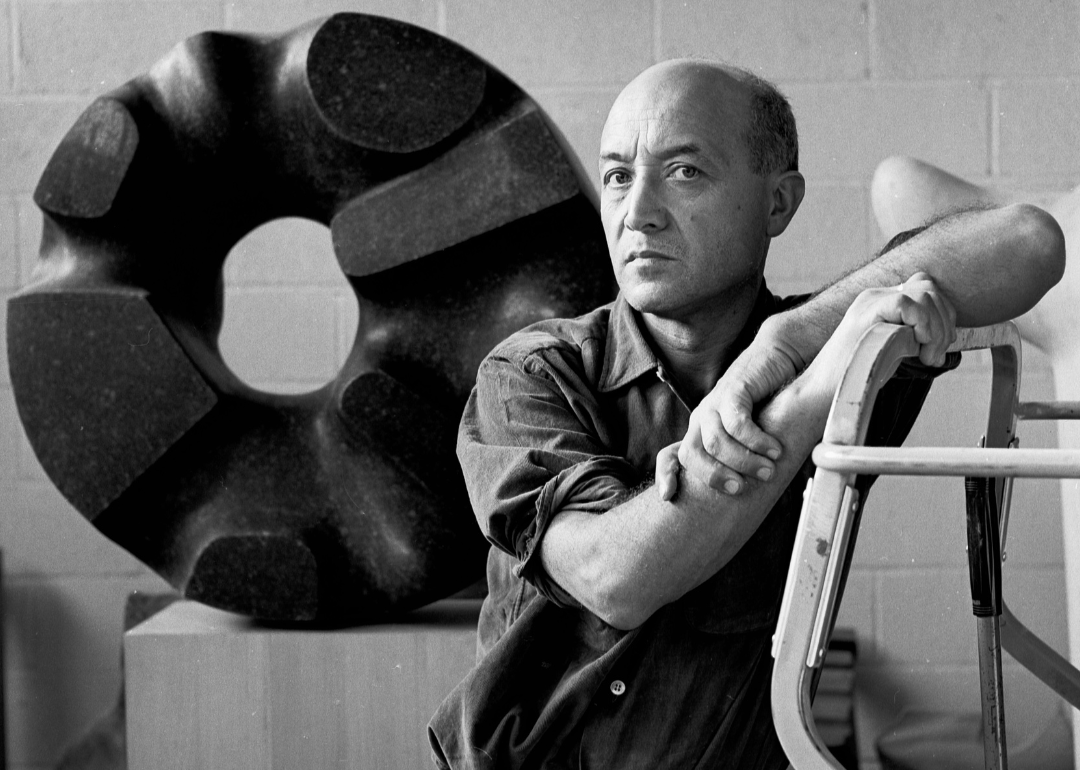 Isamu Noguchi
– Nationality: United States

– Born: 1904

– Died: 1988
A critically acclaimed sculptor, Isamu Noguchi was born to a white mother of Irish descent and a Japanese father. His political awakening came after the Japanese attack on Pearl Harbour and seeing the subsequently misplaced maltreatment of Japanese Americans. A New York resident, he was exempt from entering the Japanese American concentration camps. Still, he voluntarily entered the Poston War Relocation Camp in 1942 in an effort to improve camp conditions.
Informed by his background; travels through Asia, Mexico, and Europe; and his incarceration; Noguchi constantly evolved his mediums and style while integrating himself into new cultures and practices worldwide. Noguchi experimented with many art forms throughout his lifetime, including mass-produced household items, large public sculptures, ceramics, set design, and architecture. Two of his most notable and continually mass-produced works are his glass-topped coffee table and Akari light sculptures.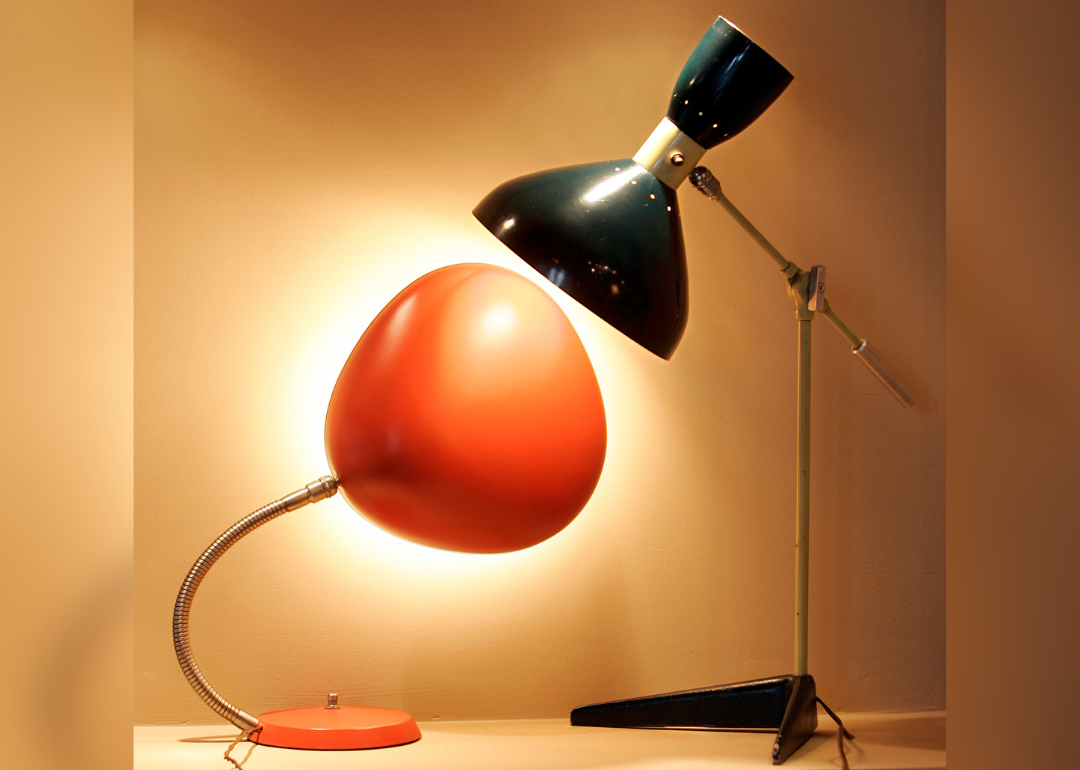 Greta Magnusson-Grossman
– Nationality: Sweden

– Born: 1906

– Died: 1999
Greta Magnusson-Grossman was a pioneer in the Los Angeles modern movement, being the only female architect with her independent practice during the 1940s to '60s. Upon her arrival in LA, she successfully opened her first studio and created designs for leading companies and celebrities, as well as designing 14 homes in the area between 1949 to 1959 following Case Study House design principles. She was regularly featured in the influential Arts & Architecture magazine.
Her sleek and stylized furniture designs maintain a modern-day presence despite Magnusson-Grossman's departure from design in 1966, when she quietly retreated to her self-built house in Encinitas, California, to paint landscapes until her death. Her original works are now highly coveted and sought-after pieces, with true recognition of her work only being discovered after her departure from the design world.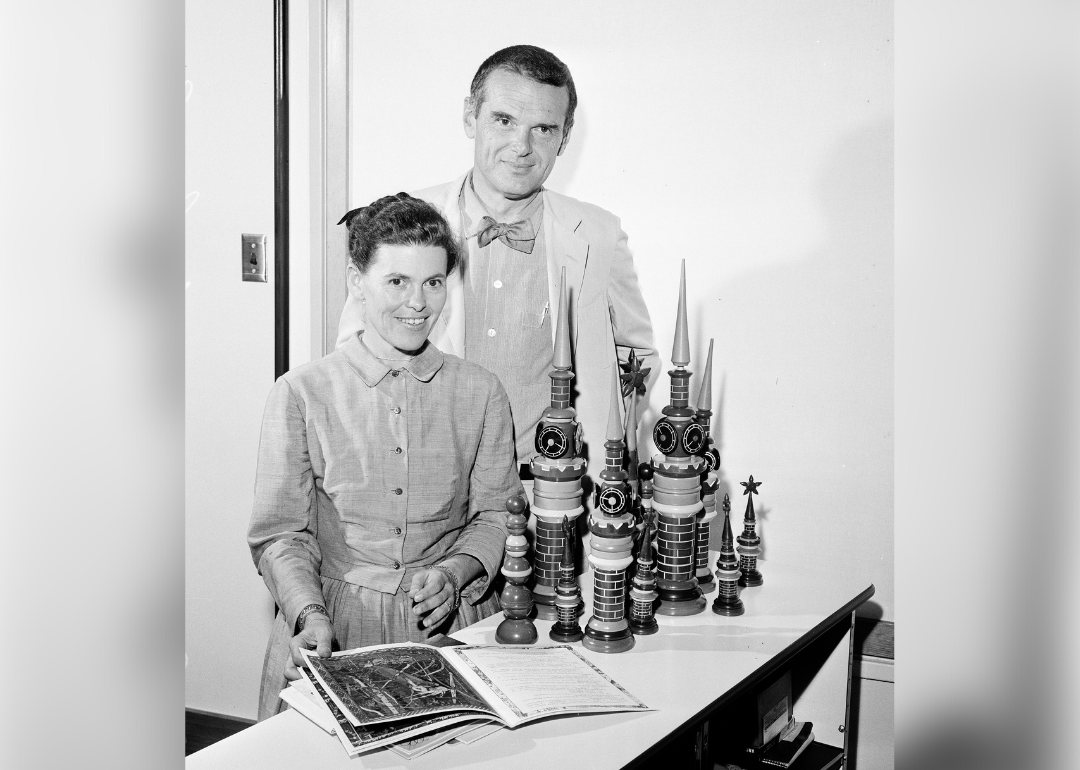 Charles and Ray Eames
– Nationality: United States

– Born: 1907 (Charles), 1912 (Ray)

– Died: 1978 (Charles), 1988 (Ray)
Husband-and-wife team Charles and Ray Eames established iconic designs that defined America's middle-class homes from the 1940s and onward, utilizing functional and durable modernist design and bringing it into the mainstream. Charles and Ray were equaled creatively and brought their magic to each of their designs, with Charles contributing grandiose ideas and Ray adding human details, colour, and joyful touches to create accessible works for the masses.
They designed practically and with purpose. For example, during World War II, the team developed splints for wounded soldiers, using what they'd learned from developing plywood moulding for furniture production. Post-World War II, they created pieces beautiful in their practicality, with their Eames lounge chairs, tables, and home accessories remaining an inspiration for affordable and beautiful modern design.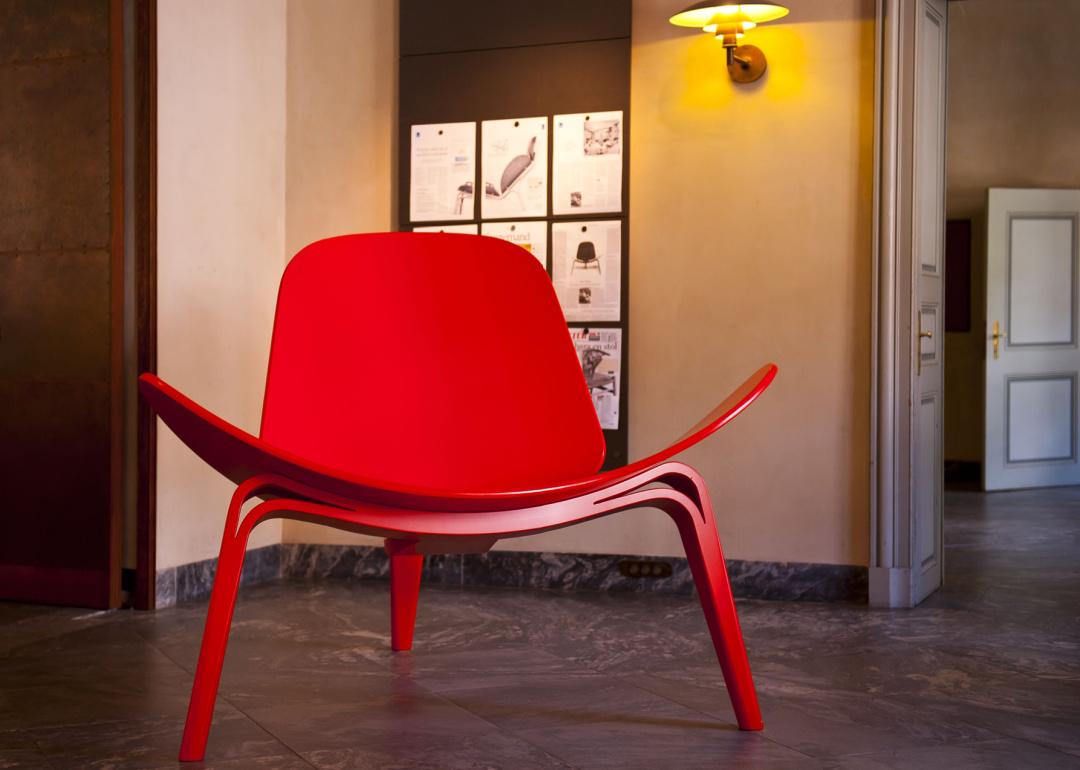 Hans Wegner
– Nationality: Denmark

– Born: 1914

– Died: 2007
Hans Wegner has been referred to as the master of the chair, producing nearly 500 designs in his lifetime. A prolific and heavily awarded furniture designer and architect, his designs remain internationally acclaimed classics recognized for their combination of art, function, and comfort designed for the human form.
His roots in design began as a teen, when he worked as an apprentice for H.F. Stahlberg, a Danish master cabinetmaker, and then studied at the Copenhagen School of Arts and Craft and the Danish Design School. Wegner continued to implement wood into his designs throughout his career. Perhaps his most iconic chair design, the Wishbone chair, has been continually produced since 1950.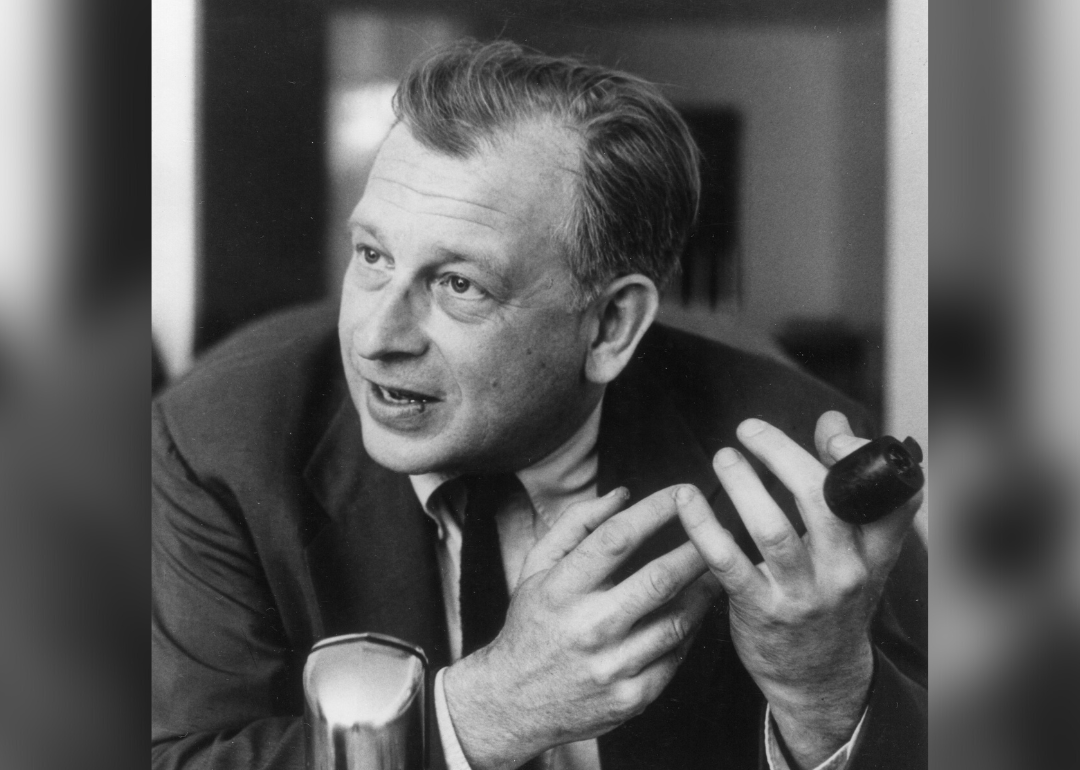 Eero Saarinen
– Nationality: Finland and the United States

– Born: 1910

– Died: 1961
Eero Saarinen was immersed in the design world from the moment he was born. His mother was a sculptor, and his father was an architect and the director of the Cranbrook Academy of Art; both were known internationally for their work. By his teens, Eero was already helping his father design furniture.
Considered a pioneer of second-generation modernists, Eero implemented curved and organic forms throughout his work and was heavily inspired by sculptural principles such as the John F. Kennedy International Airport and the gateway arch in St. Louis. Some of his most notable furniture designs include the Womb chair, Pedestal table, Tulip chair, and a collection of modern seating in his 70 Series Executive Seating Collection.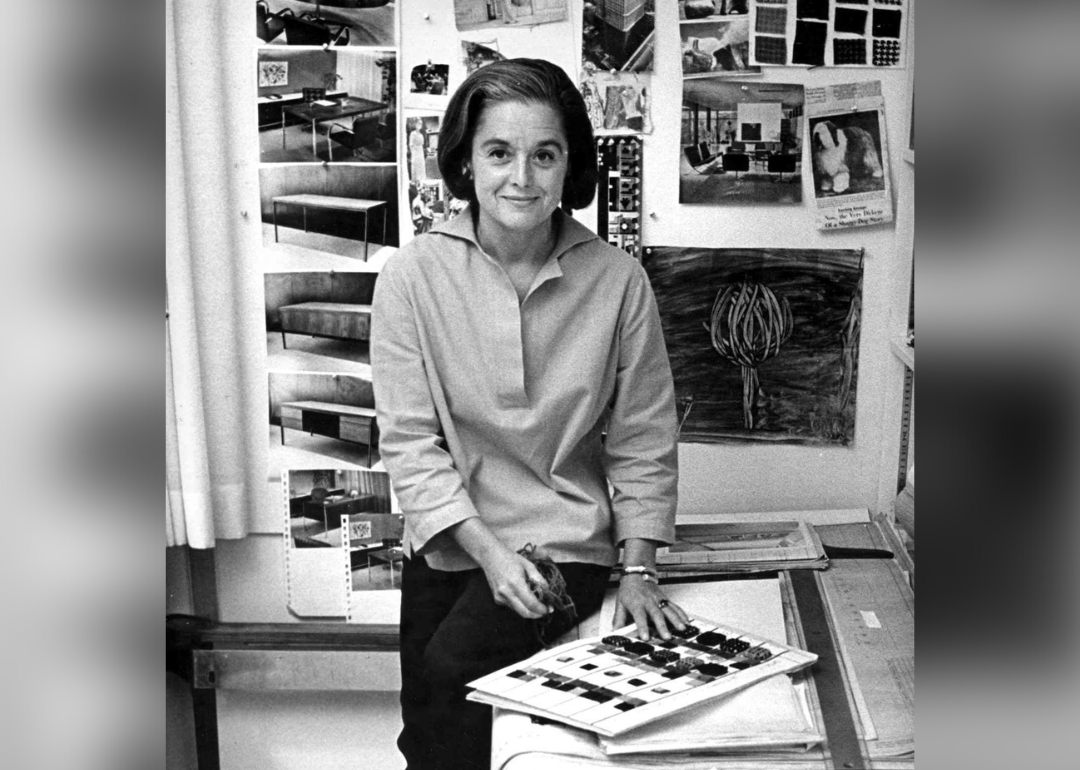 Florence Knoll Bassett
– Nationality: United States

– Born: 1917

– Died: 2019
Florence Knoll Bassett was highly influential in the postwar design of America's offices and corporate spaces. Inspired by the Bauhaus school of design and learning and creating alongside modernist masters like Ludwig Mies van der Rohe and Eliel Saarinen, she championed the renowned Knoll Associates with her husband, Hans Knoll, and became the designer behind the company name.
Best known for her office designs, her groundbreaking style utilized open space while adding vibrant palettes and soft-shaped furniture with chrome legs, creating futuristic interiors and modern workspaces. She also acquired rights to designers' creations to produce Knoll replicas, such as the Barcelona and Brno chairs by Mies and the Cesca and Wassily chairs by Marcel Breuer, paying them commissions and royalties while making their work available to the masses.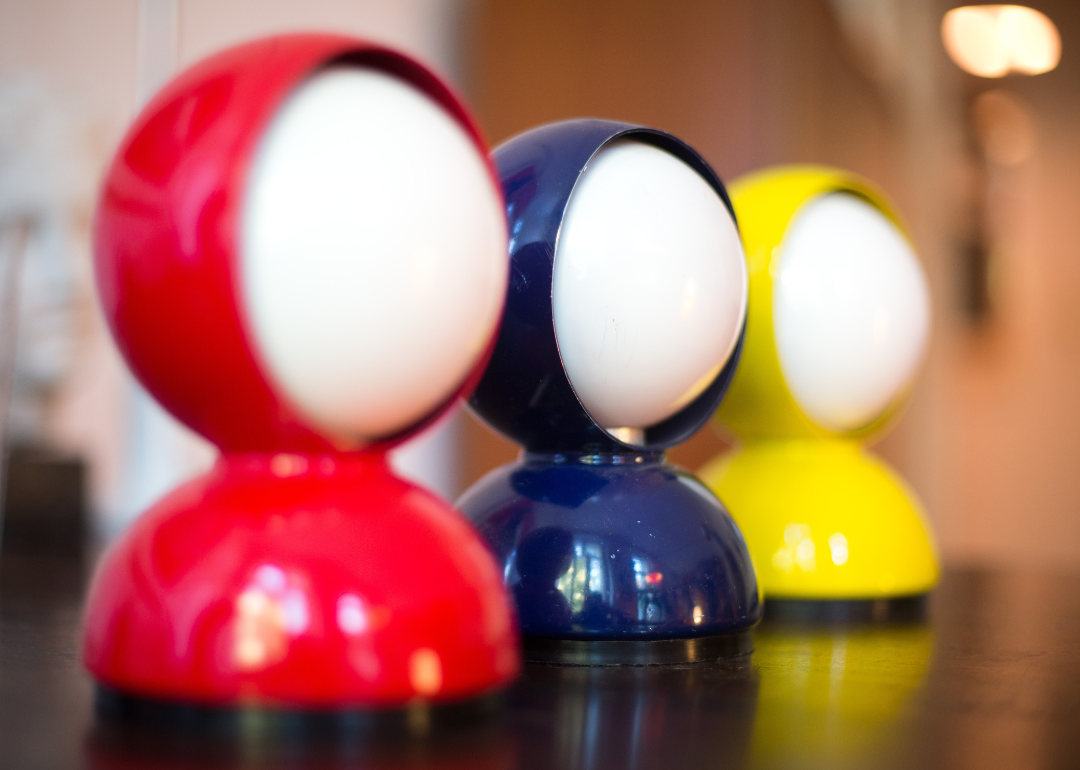 Vico Magistretti
– Nationality: Italy

– Born: 1920

– Died: 2006
A pioneer in postwar Italian design, Vico Magistretti was influential in his use of plastic in furniture design toward the 1960s. The height of his experimentation with the material is best seen in his Selene chair, made from a single mould. Fun curved edges and bright colours are a staple in Magistretti's work, with his use of plastic making many of his pieces easily reproduced and accessible. His most famous designs include the mushroomlike Atollo table lamp and the Carimate chair. In 1960, Magistretti began designing for Cassina, a luxury Italian brand producing designer furniture. Many of his works were produced for the company and remain international bestsellers.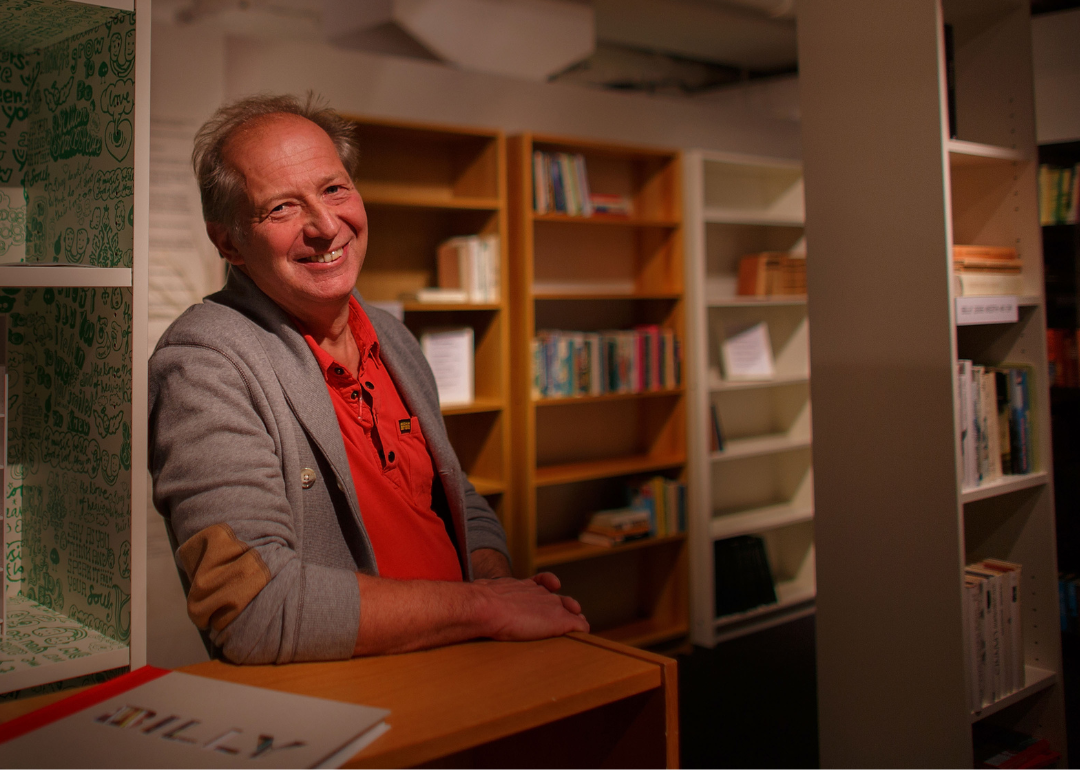 Gillis Lundgren
– Nationality: Sweden

– Born: 1929

– Died: 2016
Creator of the iconic Billy bookcase and more than 200 other designs for IKEA, Gillis Lundgren was the fourth employee at the furniture company before being promoted to its first design manager role. Credited with creating IKEA's logo and designing for the Swedish manufacturer, Lundgren saw a niche to be filled in the furniture design world.
He worked toward simple and practical designs the average consumer could use and championed the convenient "flat-pack" method of IKEA furniture, saving on storage space and providing affordable options for furniture that could be packed to and built in the buyer's home. Other classic IKEA designs by Lundgren include the Ektorp Jennylund chair, the Magnarp lamp, the Klippan sofa, and the Lövbacken table.
This story originally appeared on Lazzoni Modern Furniture and was produced and distributed in partnership with Stacker Studio.
Related Posts