There are a few nostalgic trends that have faded from memory, but like most decor trends, there are some that have come full circle and are now more popular than ever. In fact, many of this year's most prolific trends draw inspiration from the past. 
Our affinity towards certain interior design trends, materials, and colors has a lot to do with our personalities, environment, and experiences, so it is always important to choose home decor ideas that make you happier at home, whether they are on-trend or not. 
Outdated trends making a comeback
While there's certainly no one size fits all formula when it comes to interior trends, there are still a few basic interior design rules we should master if we want to curate a beautiful home that is fit for family life. After all, the whole purpose of interior design is to create a room or rooms which answer the needs of the individuals living in them, whilst also reflecting their personalities with good design, space, and functionality. 
But, if you still adore current or outdated trends, don't take my advice. A forever piece is a forever piece no matter what I, or anyone else, thinks. 
1. Brown color schemes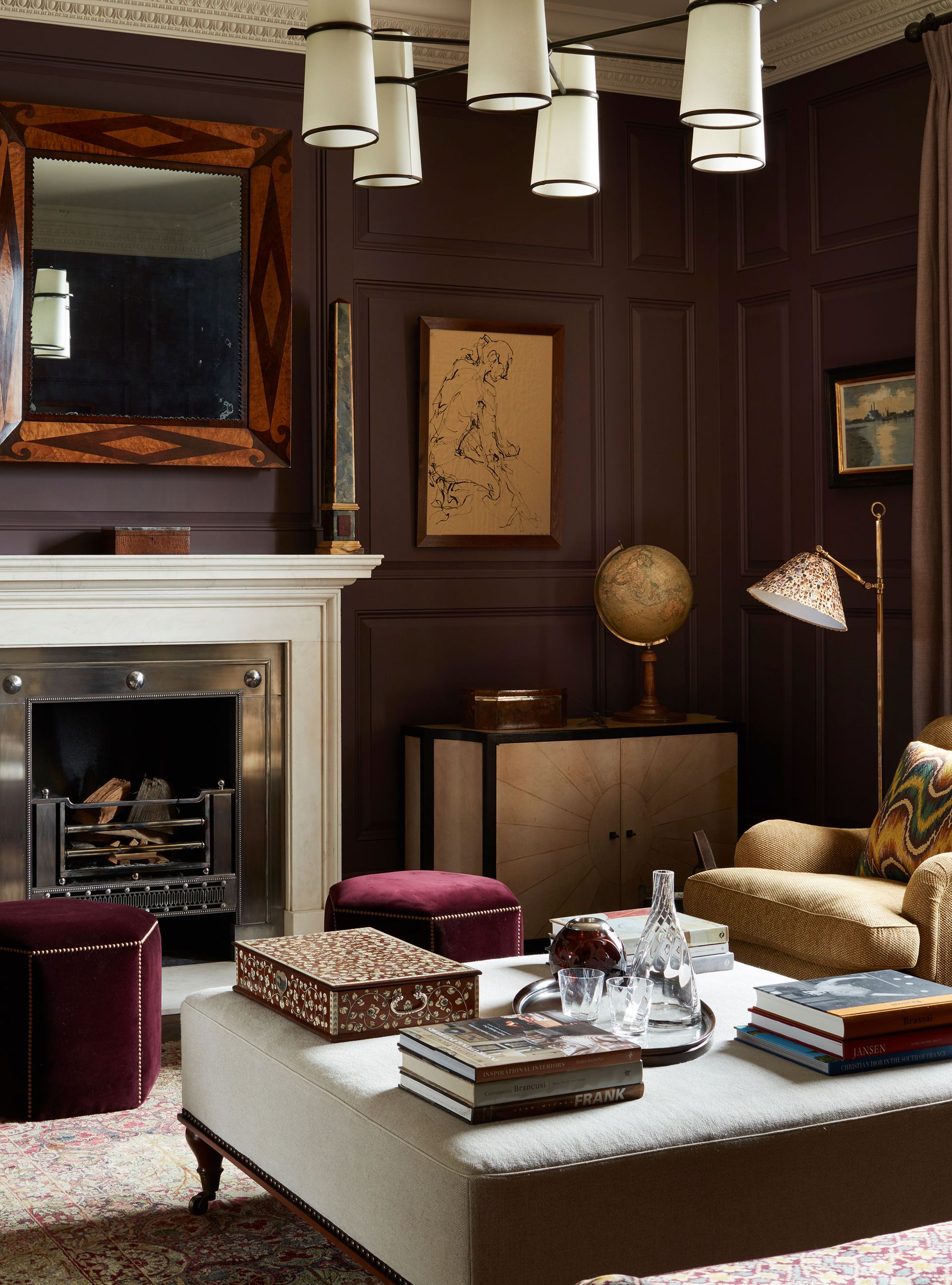 Brown was the color of the seventies in both fashion and interiors, it was back again in the nineties when it was all dark leather, deep mahogany, and mocha walls. But brown is, once again, back in vogue, and is now being touted as the color to replace gray.
This season sees a return to simple, restrained palettes – and being close to nature has moved from greens of the forest to a soft, neutral palette of fossil tones and natural elements, such as stone, textures of cotton and linen with soft earth and milky browns, clay putty tones as a contrast. 
'Tell someone you are painting a room brown and watch them recoil in horror,' says Sarah Brown, director, of Sarah Brown Interiors (opens in new tab). However, this much-maligned color is a great backdrop for accessories in brighter colors and is making its way back into the forefront of our room color ideas. 
'We're seeing a resurgence of more earthy tones,' agrees lead designer, Zoffany. 'Rustic hues work charmingly in period properties that have an archival-inspired interior as they have natural dyes which work perfectly alongside more warming and cocooning tones.'
So when it comes to your home decor, brown is probably not on your decorating agenda, but perhaps it's time to rethink this once-detested shade, as the color is suitable for just about any design style.
2. Fluid and curvilinear silhouettes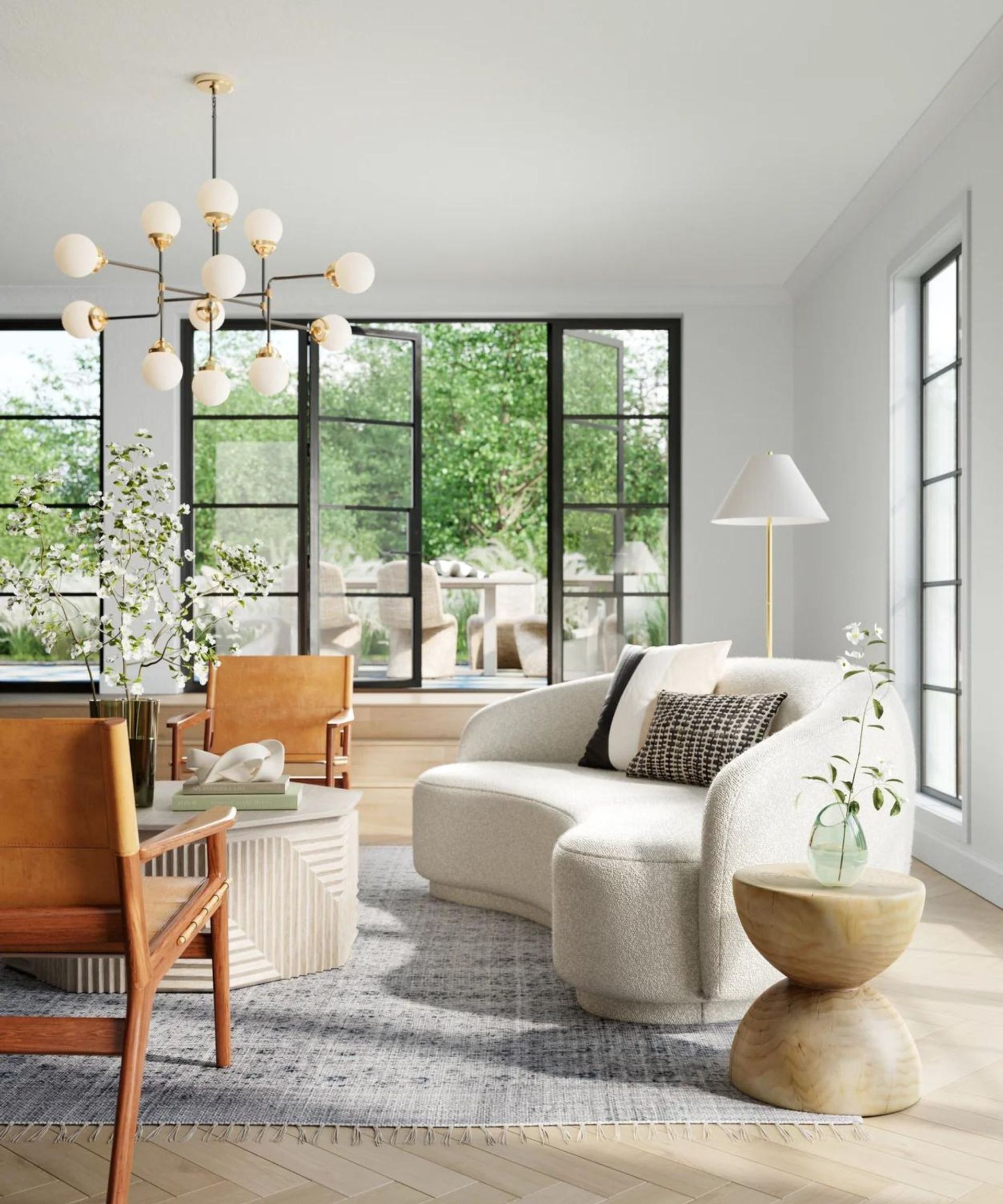 Using curves in interior design may feel old-fashioned – less modern than linear, sharp edges. And curved furniture, last in vogue in the 1990s, may look outdated, but today's curvaceous furnishings are deliciously different and decadent – it's soft, fluid, and inviting yet looks playful and fun. An aesthetic that our homes' have been lacking during our adoration for 20th-century modernism. 
With the emphasis today on the home as an inviting family-friendly space – used for socializing and relaxing – regimented rows, straight lines, and clinical design can look a little stark and cold, which is why curvaceous design has come to free from this mundane rigidity. 
Our renewed love for rounded contours has been fuelled by our desire to get through the tough socio-economic climate, so it is no surprise that more and more people are reaching for comforting and undulating architecture and furniture.
'Using curved lines within a home offers a wealth of benefits, including the potential to add both flow and dynamism,' says Charu Gandhi, interior designer and director of Elicyon (opens in new tab). 
Interior Designer
Charu Gandhi is the founder & director of Elicyon. Charu Gandhi is a qualified Architect, registered with RIBA and ARB, who studied and taught at the Architectural Association. 
3. Painted kitchen cabinets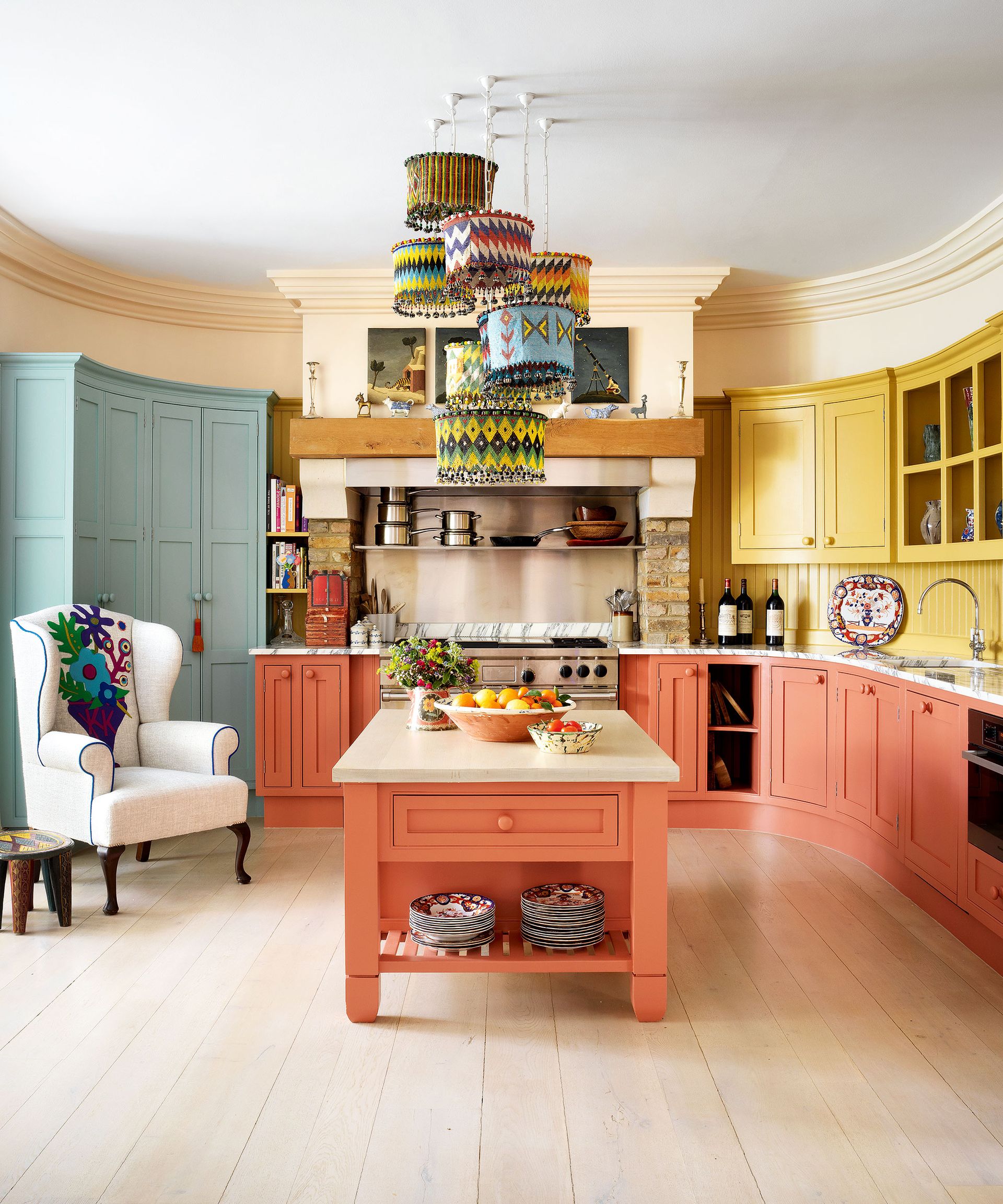 Colorful kitchens were once du rigor in interior design, but a shift towards cream and white kitchens saw the rapturous use of color leave our homes in the early noughties, but color-laden designs are back in a big way for 2023. 
One of the most appealing finishes for kitchen cabinets, paint lends itself to both the classic looks of the traditional kitchen and crisply modern linear designs. The advantage is in its almost limitless choice of colors, allowing you free rein to express yourself, whether your home is period or contemporary, country or urban – and you can always repaint if you decide to update.
'Playing it safe with color on a long-term investment like a kitchen is entirely understandable,' says Fiona Duke, director, of Fiona Duke Interiors (opens in new tab). 'But first, ask yourself: will it ever really make an impact, and will you end up wishing you'd been braver? Committing to painted kitchen cabinets requires time, effort, and a whole lot of tester pots. Bear in mind that you're looking for a shade that will make your heart sing every time you're in the kitchen. Once you've narrowed it down, put your chosen color on a trial door or very large sample and live with it for a few days to make sure it's the one.' 
Here, Kit Kemp, co-founder of Firmdale Hotels and the Kit Kemp Design Studio (opens in new tab), has used saturated strong hues to give her traditional kitchen maximum prominence. The result is beautiful. 
Worried your current colorful kitchen crush won't last? The beauty of a hand-painted kitchen is that in time, should fashions or your taste change, it's simple to create a new look.
4. Maximalism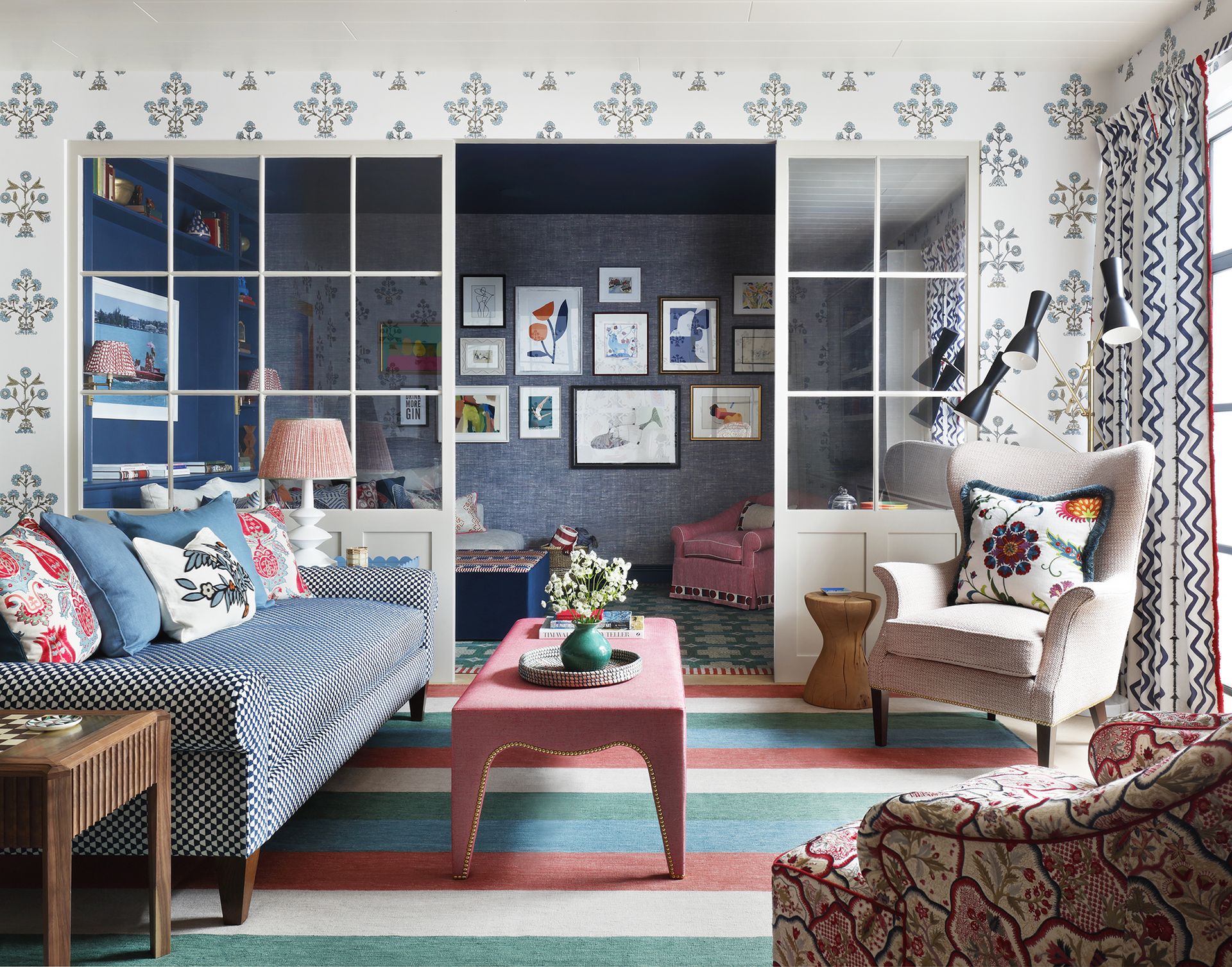 Maximalism was once the height of fashion, but the rise of minimalism paved the way for the absolution of 'ornamentation' in design. However, its charming over-the-top credentials are back with aplomb, and we welcome its re-introduction into our spaces.  
If you want to express your personality in your home, maximalist decor is the way to do just that. With clashing patterns, riotous color palettes, and impressive (and enormous) collections of objects, this home decor trend is having its well-deserved moment in the spotlight. 
Maximalist design has been a part of the design world for centuries, and for good reason, but the ways in which it has manifested in our homes have evolved over time into 'curated chaos' as we like to call it at Homes & Gardens. With proper curation, maximalist decor ideas are easy to achieve in the home. 
The maximalist decor trend is all about embracing excess. While 'more might be more', the current (and hopefully lasting) trend for maximalism doesn't equal mess. Think of your space as a carefully curated Aladdin's cave of treasures, with each item on display even more fascinating than the last. 
5.Textured ceilings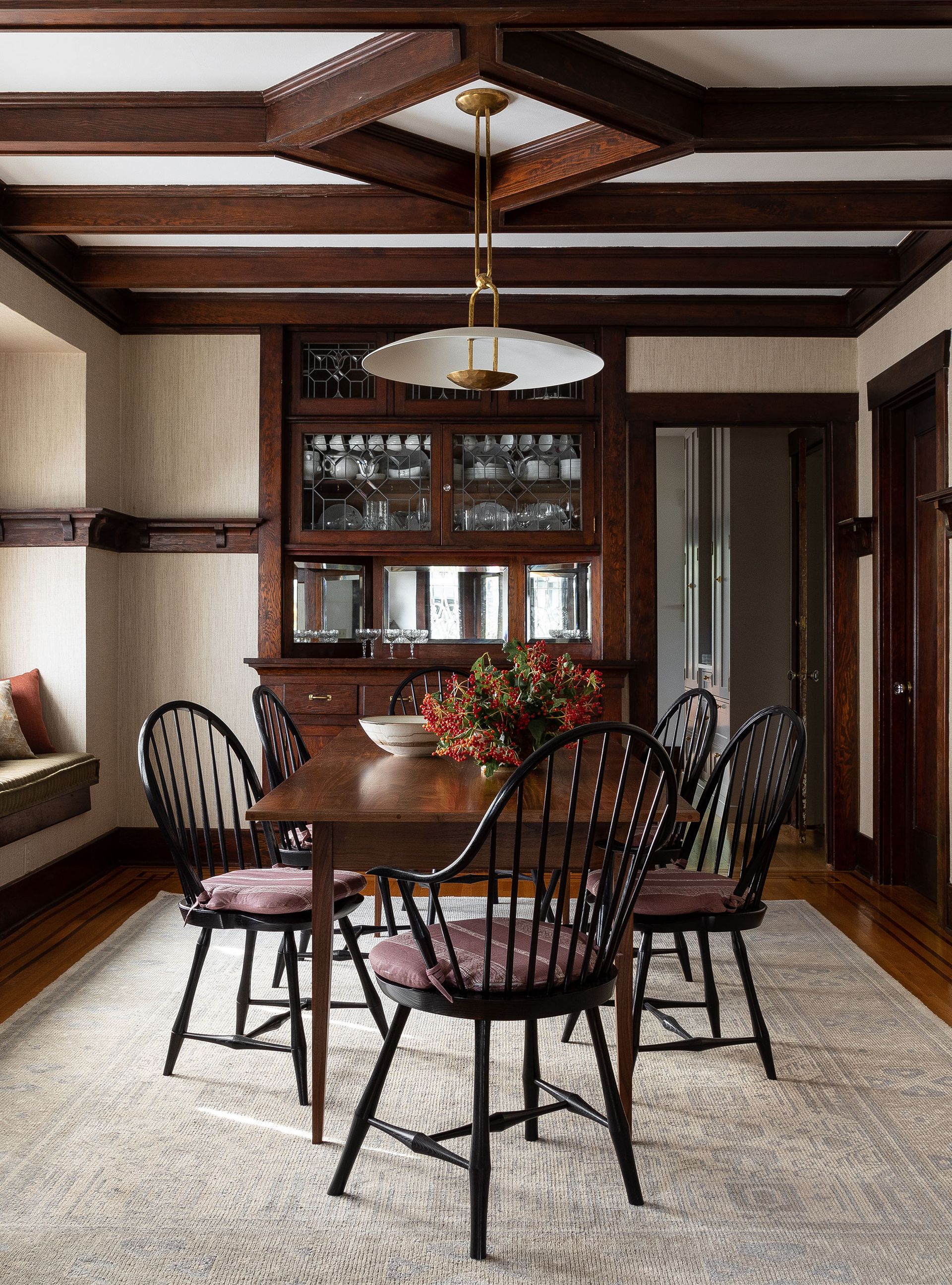 Has there ever been a design trend more universally loathed than the textured ceiling? Cast your mind back to the humble popcorn ceiling, and it isn't hard to understand why these textured ceilings fell out of favor. 
However, these days, the ceiling offers scope to expand your creativity beyond your four walls. The ceiling holds endless possibilities for creativity and should be treated with the same consideration as any other wall in your home.
'The fifth wall is a great way to add layering and a three-dimensional aspect to the design of a space, says Elnaz Namaki, creative director, of Elnaz Namaki Studio (opens in new tab). But that doesn't mean you should go back to the popcorn ceilings of yesteryear. 
There is a multitude of ways to elevate your ceiling with materials, color, texture, and even wallpaper. 'Ceilings have been overlooked in recent times,' says interior designer Rachel Chudley, 'but when you visit historic houses and palaces, the ceiling is often treated as a masterpiece, and this should also be the case in our homes.' 
The best way to embrace the quiet ceiling revival is to pay homage to the original bones of the house. In this warm, traditional living room designed by Heidi Caillier Design (opens in new tab), she states of the design process, 'the house was built in 1916 and has much of its original character intact. All of the original millwork has been left untouched and we knew it was a detail we needed to work with rather than against as it makes such a strong statement.'
Heidi Caillier Design is a full-service interior design firm, with a project portfolio spanning the US and beyond. Heidi's design philosophy is based on the belief that homes should be comfortable and livable while at the same time beautiful and curated. 
6. Broken-plan living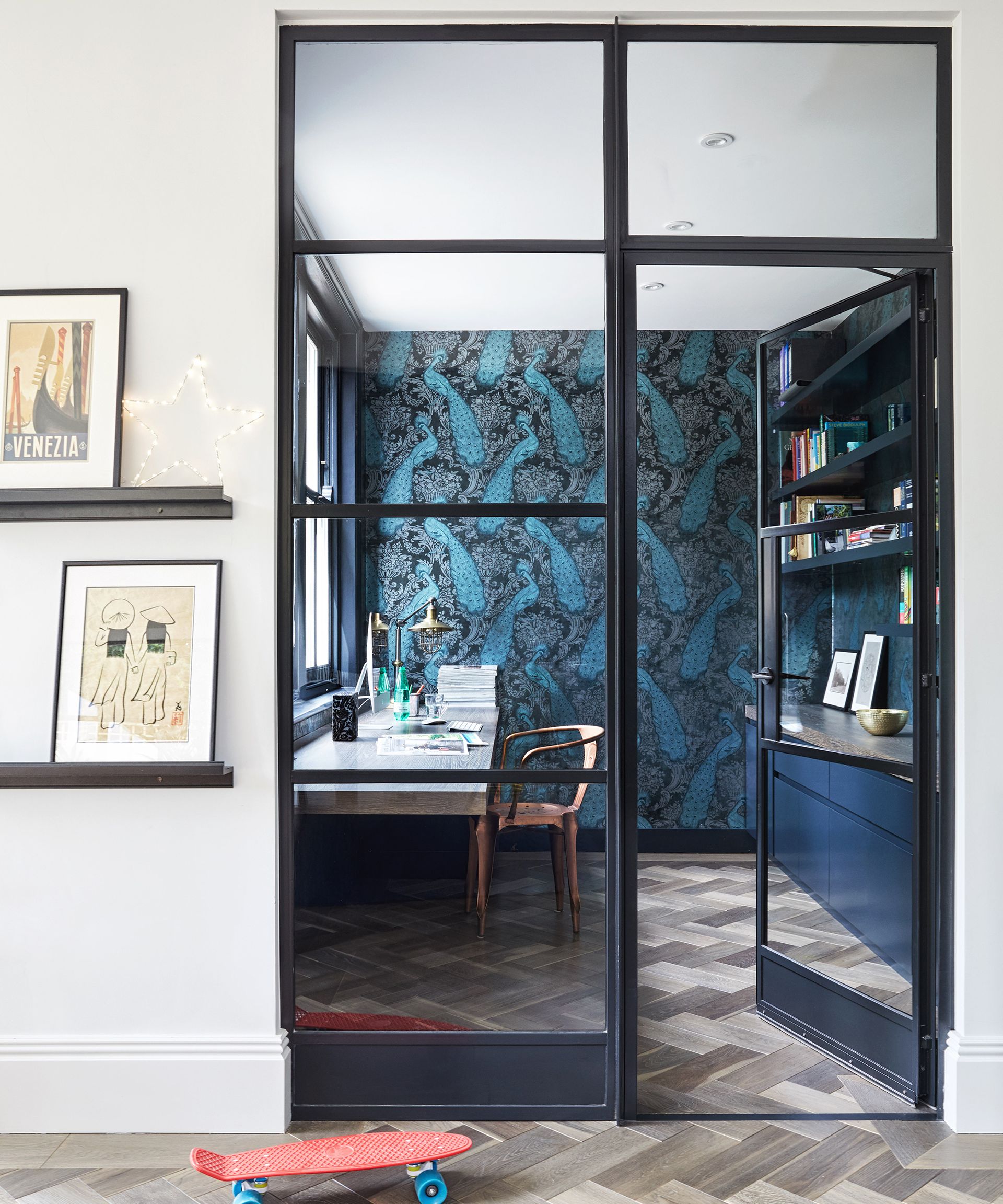 For the longest time, an open-plan living room or kitchen was so popular that it became unusual to find a modern or renovated home with separate reception rooms. 
However, broken-plan living room ideas are the new, post-pandemic, practical alternative to open-plan spaces. Broken plan layouts allow you to create a wide range of clever and inspiring ways to make your space work for you. 
The broken plan layout is essentially the midway point between open plan and traditional separate rooms, broken plan is the division of rooms, either partly or temporarily. Think screens, partitions, and even the intelligent use of furniture and room dividers.
The benefits are enormous, a broken plan layout can be much more practical than an open-concept room, allowing different members of the family to inhabit the same space without distracting or interrupting each other. But it's not just a practical move. Broken plan layouts can create cozy corners and snug rooms while still maintaining an open feel.
7. Terrazzo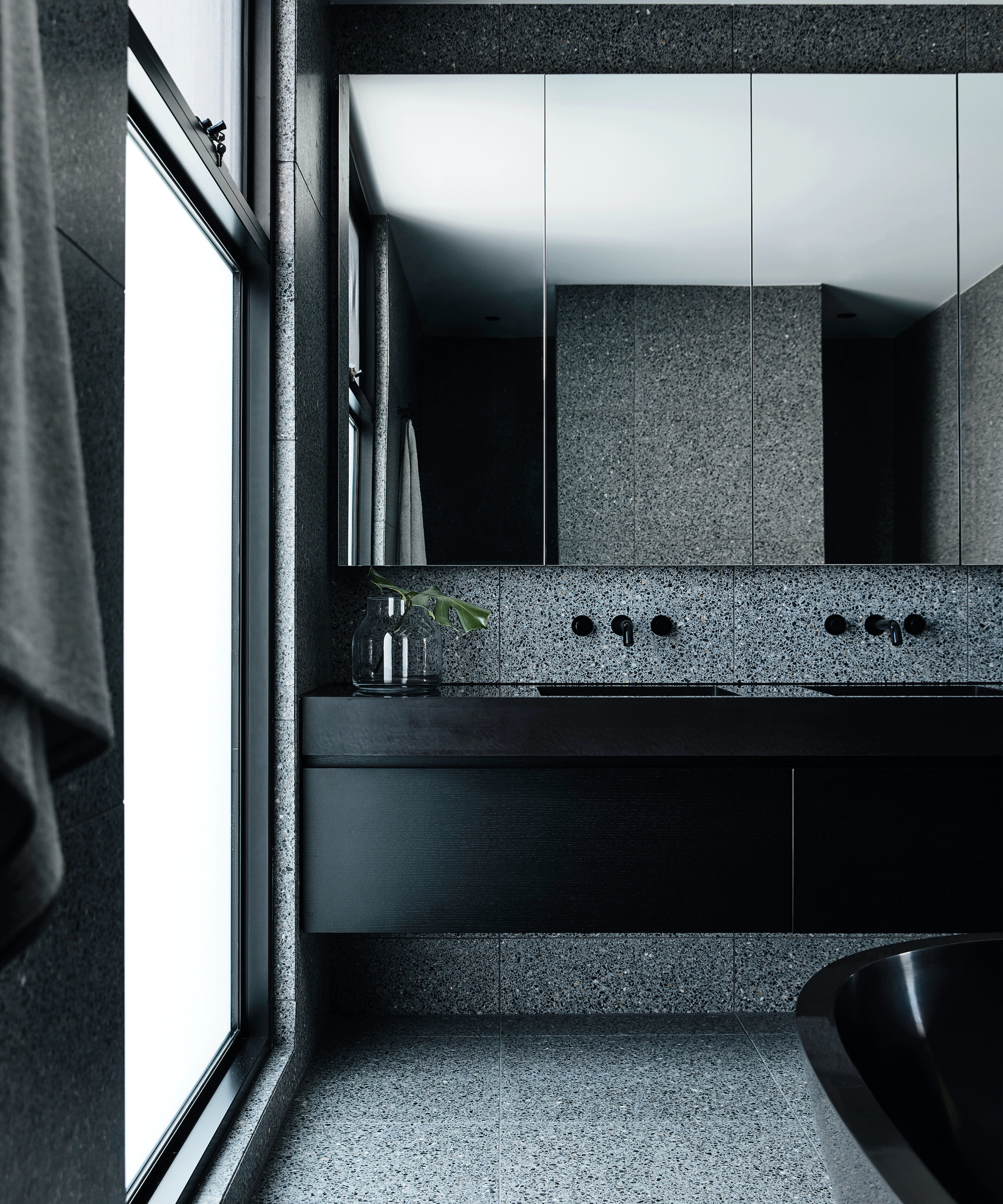 Terrazzo reached peaked popularity during the height of our adoration for mid-century modern decor. Architects and interior designers of this period favored terrazzo for its monolithic, modern, minimalist look. But like most trends, terrazzo fell out of favor in the 90s, however, it's back, and better than ever.
Enduringly popular in Europe, terrazzo bathrooms are having a moment worldwide – and no wonder. We're all familiar with terrazzo's playful side – hello, retro fun in ice-cream hues – but dial it dark and terrazzo bathrooms suddenly become far more grown-up and sophisticated – perfect for spa bathroom ideas. 
Melbourne-based studio Biasol (opens in new tab) designed this ensuite as a deeply immersive space, using rich black Eventide terrazzo by local firm Fibonacci Stone (opens in new tab) on floors and walls. The result is dramatic yet cocooning. 
Related Posts